175 news items tagged infrastructure
Taiwan-based PCB maker Tripod Technology saw its revenues grow slightly from a year ago to reach a record high in the second quarter of 2019 and expects the momentum to continue in...

Mobile device testing and certification service company Sporton International has teamed up with Qualcomm to gain US Federal Communications Commission (FCC) approval for 60GHz Wi-Fi...

Taiwan-based Intelligent Expiataxy Technology (IntelliEPI) expects its revenues for 2019 to rise 10-20% on year on growing demand for GaAs and InP-based epi wafers to support 5G infrastructure...

Huawei may slow slightly down its pace of pulling in shipments of PCBs and related materials for 5G base stations in the short term as the company is redesigning circuit layouts to...

A new supply chain for China IT firms may gradually take shape in Asia in the future as they are seeking to wean themselves off US suppliers of crucial components and facilitate their...

Microsoft and Oracle has announced a cloud interoperability partnership enabling customers to migrate and run mission-critical enterprise workloads across Microsoft Azure and Oracle...

Unimicron Technology and Kinsus Interconnect Technology both have plans to expand additional new capacities for ABF (ajinomoto build-up film) substrates judging from robust demand...

Along with Skyworks and Broadcom as the world's top-3 providers of RF (radio frequency) solutions for advanced wireless devices, US-based Qorvo is keen on promoting Wi-Fi 6 (IEEE...

Despite US trade sanctions against Huawei likely to slow the installation progress of 5G base stations in China, Taiwan's CCL (copper clad laminate) suppliers are still actively rolling...

TSMC has announced the expansion of its open innovation platform (OIP) cloud alliance, with Mentor Graphics joining inaugural members Amazon Web Services (AWS), Cadence, Microsoft...

Samsung Electronics has announced that its 5nm FinFET process technology is complete in its development and is ready for customers' samples.

Google is gearing up expansion of its cloud service infrastructure constructions in Asia- Pacific to build a more extensive cloud ecosystem in the area, but the web giant has no plan...

China-based PCB maker Shennan Circuits has reported revenues of CNY2.163 billion (US$322.49 million) and net earnings of CNY187 million) for the first quarter of 2019, shooting up...

TSMC has announced delivery of the complete version of its 5nm design infrastructure within the Open Innovation Platform (OIP). This full release enables 5nm systems-on-chip (SoC)...

Taiwan PCB makers lack new growth momentum to spur demand during the transition to the 5G era, according to industry sources.

GaAs foundry Win Semiconductors expects to see its capacity utilization rate recover starting the second quarter, thanks to a ramp-up of orders for new smartphones rolled out by Asia-based...

Copper-clad laminate (CCL) firm Iteq has reported net profits surged 42.6% to NT$1.78 billion (US$57.6 million) in 2018, when consolidated revenues increased 5.6% on year to NT$22.4...

High-performance RF components and power devices made of third-generation compound semiconductor materials with wide band-gap, such as GaN and SiC, are expected to be increasingly...

Palo Alto Networks, a specialist in gateway security, expects the rapid development of cloud computing and 5G technologies to drive up demand for network security solutions, thus...

Taiwan's leading compound semiconductor foundry Win Semiconductors has reportedly tapped into the satellite communications supply chains of US aerospace firms by providing mmWave...

China PCB maker Shennan Circuits Company has reportedly landed orders from network equipment vendors such as ZTE and Ericsson for 5G base station applications, indicating its efforts...

Taiwan DOM Quanta Computer has reportedly kicked off shipments of servers adopting Intel x86 processors to Japan's new telecom operator Rakuten Mobile Network (RMN), marking a successful...

GaAs IC foundry Win Semiconductors expects robust demand for 3D sensing and 5G related applications to drive its mid- and long-term business growth.

A large proportion of the cost, disruption, pollution and exposure to natural disasters in a city would be eliminated if there were no infrastructure. Imagine no sewage or gas pipes,...

Demand for 5G infrastructure materials will grow exponentially in the next few years, generating many business opportunities for smaller suppliers of copper-clad laminates (CCL),...
Related photos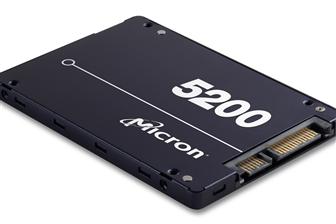 Micron 5200 SATA SSD
Photo: Company, Thursday 25 January 2018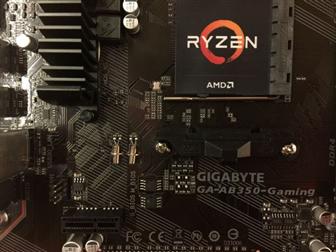 AMD Ryzen processor
Photo: Company, Friday 3 March 2017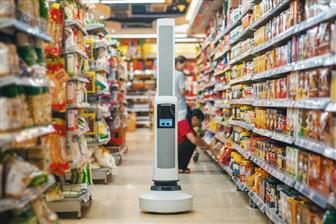 Simbe Robotics's Tally solution
Photo: Company, Tuesday 7 February 2017
Related news around the web