6124 news items tagged shipments
With the US trade sanctions likely to prove disastrous to Huawei, Taiwan semiconductor supply chain partners can hardly give clear-cut prospects for the third quarter of 2019 and...

Motherboard makers have experienced sluggish demand coming from the PC DIY market, which is likely to shrink further as the US-China trade dispute escalates, according to industry...

The latest tariff hikes by the US on Chinese goods from 10% to 25% will not have significant impacts on Taiwan's US-bound shipments of motherboards and graphics cards, according to...

The top-5 notebook brands saw their combined shipments slip 14% on month in April, a performance stronger than that of the same month a year ago, as Chromebook demand from North America's...

Quanta Computer chairman Barry Lam, commenting on the US government's announcement of extending the 25% tariff to notebooks and smartphones imported from China, has pointed out that...

MediaTek is expected to post sequential revenue and gross margin increases in the second quarter, thanks to a ramp-up in shipments of its high-ASP mobile SoCs, as well as non-mobile...

Fabless chipmaker Himax Technologies expects to post a revenue increase of 2-7% sequentially in the second quarter following a 14.5% drop in the first quarter. Gross margin is forecast...

Taiwan memory module makers showed mixed performances in the first quarter of 2019 amid sharp price falls for both DRAM and NAND flash, but they all expect the price falls to slow...

GaAs epi-wafer company Intelligent Epitaxy Technology (IntelliEPI), which uses MBE (molecular beam epitaxy) growth technology, saw its revenues for April plunge 23.8% on month to...

Fabless IC firm Pixart Imaging expects to see its second-quarter revenues increase substantially, driven by robust shipments of its Bluetooth audio chips, according to industry sou...

United Microelectronics (UMC) saw its April revenues climb to a six-month high, while revenues at Vanguard International Semiconductor (VIS) reached...

Having become the world's largest TV panel supplier both in terms of unit and area shipments recently, BOE Technology has also enriched its portfolios for a wide range of smart IoT...

Intel has informed notebook clients that it will start shipping entry-level processors in June, partially easing the shortages that have long hit device vendors, according to industry...

Unitech Printed Circuit Board has been ramping up rigid-flex PCB shipments for Apple's AirPods 2, the order visibility for which has extended through early 2020 at least, according...

LCD driver IC design specialist Novatek Microelectronics expects shipments of its high-ASP and high-margin TDDI (touch and display driver integration) chips to top 20 million units...

Shipments of large-size (9-inch and above) LCD panels by Taiwan's makers (excluding Sharp) are set to expand 4.9% sequentially in the second quarter of 2019 despite intensive competition...

Shipments of small- to medium-size LCD panels by Taiwan makers fell 23.6% sequentially to 184 million units in the first quarter of 2019, reflecting factors including seasonality...

Shipments of smartphones by China's handset makers shrank 30.5% on quarter and 5.8% on year to 140 million units in the first quarter of 2019, affected by weakened consumer confidence...

Taiwan-based server maker Wiwynn managed to score better shipment and profit performances in the first quarter of 2019 than a year earlier despite overall weak market sentiment reflected...

Global shipments of tablet PCs are estimated to decline 8.9% sequentially and 8.7% on year in the second quarter of 2019, traditionally still a low season, Digitimes Research estim...

Taiwan-based Taiflex Scientific, a supplier of flexible copper-clad laminates (FCCL), expects orders placed by its China-based handset clients to play a major driver of revenue growth...

LandMark Optoelectronics, a maker of GaAs- and InP-based epitaxial wafers, expects its shipments of 25G single-line photonic chips and 100G modules for datacenters and 5G base stations...

Microcontroller unit specialist Holtek Semiconductor is expected to see its 32-bit MCU shipments for wireless Bluetooth headsets surge and likely hit the five million mark in 2019,...

Worldwide silicon wafer area shipments dropped 5.6% sequentially to 3.05 billion square inches in the first quarter of 2019 - the lowest levels since the fourth quarter of 2017, according...

Shipments of LCD TVs by Taiwan makers are expected to grow 9.6% sequentially to 6.86 million units in the second quarter of 2019, although the figures will be still 10% lower than...
Related photos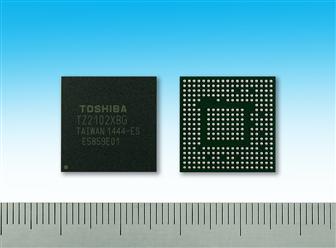 Toshiba TZ2100 group application processors
Photo: Company, Friday 12 December 2014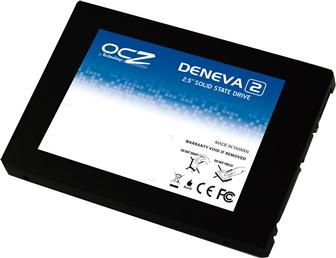 OCZ Deneva 2 SSD
Photo: Company, Friday 24 June 2011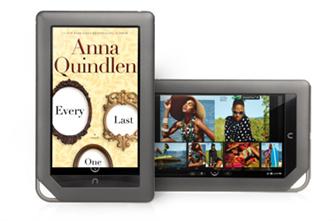 Barnes and Noble's NOOKcolor e-book reader
Photo: company, Thursday 28 October 2010
Related news around the web