1985 news items tagged DRAM
Winbond Electronics and Macronix International have reported sequential increases in June consolidated revenues of 4.7% and 15.9%, respectively.

Rising memory chip prices buoyed Adata Technology's June revenues, which climbed to a 41-month high of NT$2.75 billion (US$90.1 million).

Micron Technology has issued a statement regarding recent reports about its fabrication facility in Taoyuan, Taiwan. Micron clarified that there was no nitrogen leaking incident nor...

A Taiwan-based DRAM foundry owned by Micron Technology, which was formerly Inotera Memories, recently scrapped half of the wafers produced at its 12-inch fab due to problems associated...

Nanya Technology's sale of Micron Technology shares since mid-June is expected to buoy the Taiwan-based DRAM makers' profitability for the second quarter of 2017, which has been already...

Niche-memory IC design house Etron Technology will transform itself into a dedicated developer of specialized DRAM memory chips, according to company chairman Nicky Lu.

Micron Technology has announced revenues for its third quarter of fiscal 2017 climbed to a record US$5.57 billion, 20% higher compared to the second quarter and 92% higher compared...

The ASP of DRAM chips is forecast to rise 5% sequentially in the third quarter of 2017, as supply remains tight, according to DRAMeXchange.

China-based logic IC and memory foundries including Nexchip Semiconductor and Rui-Li (transliterated from Chinese) Integrated Circuit have offered 20% higher prices than what their...

Increasing demand for AMOLED panels from brand-name smartphone vendors and the industry's rising output for TDDI (touch with display driver) solutions have propelled the NOR flash...

Powerchip Technology has restarted its NOR flash production line amid tight supply of the memory.

The ongoing slump in shipments of standard PCs along with the drop-off in tablets are setting the stage for handset IC sales to finally surpass IC revenues in total personal computing...

Global Unichip has successful taped out a 16nm, second-generation high bandwidth memory (HBM) PHY and controller with verified interposer design and CoWoS package. The ultra-high...

Taiwan-based DRAM chipmaker Nanya Technology has announced the sale of part of its stake in US-based Micron Technology, with an aim to increase the company's working capital and repay...

Winbond Electronics plans to expand its 12-inch fab capacity to 48,000 wafers per month by the end of 2017 from the current 44,000 units, according to the memory maker. The monthly...

Toppan Printing welcomes the potential for China-based companies to become partners, according to the Japan-based photomask vendor. Toppan is looking to work closely with China-based...

Taiwan-based Supreme Electronics, a major IC distributor for Samsung Electronics, has announced revenues for May 2017 increased 12.4% sequentially and 27% on year to NT$11.19 billion...

Sanjay Mehrotra, the newly appointed president and CEO of Micron Technology, commenced an overseas tour of Micron's manufacturing sites after the first month in his new role, with...

Winbond Electronics and Macronix International have reported sequential increases in May consolidated revenues of 4.5% and 2.1%, respectively.

DRAM chipmaker Nanya Technology has announced consolidated revenues of NT$4.12 billion (US$136.7 million) for May 2017, down 4.7% on month but up 42.1% from a year ago.

Global sales of mobile DRAM dropped by a slight 1.7% sequentially to US$5.41 billion in the first quarter of 2017, according to DRAMeXchange. Despite a seasonal slowdown in demand...

The era of memory-dominated packaging technology has arrived, and heterogeneous stacking with memory and logic devices has become a trend, according to DK Tsai, chairman and CEO for...

There are 15 companies forecast to have semiconductor capital expenditures of more than US$1 billion in 2017, up from 11 in 2016 and only eight in 2013, according to IC Insights.

The global DRAM market will remain an oligopoly of three large firms over the next three years, according to Pei-Ing Lee, president for Taiwan-based Nanya Technology.

Hefei Chang Xin's ambition to grow its DRAM business has seen some progress though the China-based firm has now chosen to keep a low profile. The company has been quietly renamed...
Related photos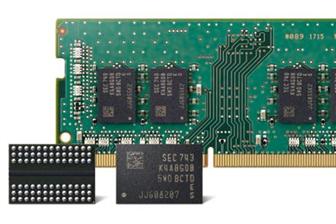 Samsung 1ynm DDR4
Photo: Company, Tuesday 23 January 2018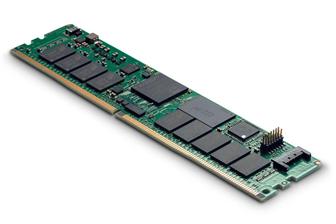 Micron 32GB NVDIMM-N
Photo: Company, Tuesday 14 November 2017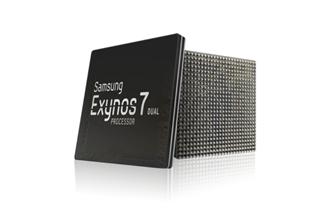 Samsung 14nm chips for wearables
Photo: Company, Tuesday 18 October 2016
Related news around the web