3131 news items tagged smartphone
HTC has introduced its new flagship smartphone, the HTC U12+, in the Taiwan market, priced at NT$23,900 (US$798) for a 6GB RAM/64GB ROM version and NT$24,900 for another 6GB RAM/138GB...

North America-based manufacturers of semiconductor equipment posted US$2.69 billion in billings worldwide in April 2018 (three-month average basis), according to SEMI. The billings...

Sales of smartphones in the Taiwan market have continued to drop for the fifth consecutive month to 490,000 units in April 2018, according to data compiled by local retail channels...

According to surveys Digitimes Research conducted in China in March 2018, shipments of smartphone application processors (AP) in China will show a rebound in the second quarter of...

LED epitaxial wafer and chip maker Epistar is poised to ship VCSEL (vertical-cavity surface-emitting laser) chips used to China-based smartphone vendors through EMS provider Lite-On...

An anticipated rise in SSD demand from the handset and PC sectors may stop NAND flash prices from falling in the third quarter of 2018, according to industry sources.

Digitimes Research's study of the smartphone supply chain and market in China shows that first-quarter 2018 smartphone shipments to the China market fell below 90 million units, down...

With USB Type-C connector gaining momentum to become a mainstream interface for smartphones, PCs and notebooks, global market demand for Type-C chips is estimated to see an annual...

IC distributor WT Microelectronics expects demand from the communications sector to fall sequentially in the second quarter citing ongoing inventory adjustments at handset companie...

Chunghwa Picture Tubes (CPT) saw its performance swing back to the negative territory in the first quarter of 2018 with a pre-tax loss of NT$1.758 billion (US$59.095 million).

Asustek Computer expects its smartphone shipments to grow 25-35% sequentially in the second quarter of 2018, buoyed by strong sales of its newly released ZenFone 5 and ZenFone Max...

Taiwan Semiconductor Manufacturing Company (TSMC) has reported consolidated revenues of NT$81.87 billion (US$2.74 billion) for April 2018, down 21% sequentially but up 44% on year.

The spread of digital camera applications in vehicles, machine vision, human recognition and security systems, as well as for more powerful camera phones will drive CMOS image sensor...

Adata Technology saw its net profit hike nearly 300% sequentially to NT$59.03 million (US$1.98 million) in the first quarter of 2018. EPS for the quarter came to NT$0.27.

Taiwan Semiconductor Manufacturing Company's (TSMC) 7nm FinFET process has obtained orders for the production of AI-capable SoCs from a number of China-based chip firms, such as Huawei's...

Shipments of smartphone-use application processors in China are expected to increase 17% sequentially to 173.8 million units in the second quarter of 2018, Digitimes Research estim...

Smartphone shipments in China fell 34% sequentially and 13.4% on year to below 90 million units in the first quarter of 2018, affected by reduced production during the Lunar New Year...

China-based smartphone vendor Vivo has launched its Vivo X21, the company's first model with an under-display fingerprint sensor, in the Taiwan market with the availability to begin...

China-based smartphone vendors including Oppo, Huawei and Xiaomi Technology are gearing up their promotion campaigns in Taiwan aiming to further ramp up their local market shares,...

Taiwan's leading IC backend house Advanced Semiconductor Engineering (ASE) expects its revenues for the second quarter of 2018 to grow 6-9% sequentially and on year on strong market...

MediaTek expects to post revenue growth of 12-20% sequentially in the second quarter of 2018, below market watcher estimates of 20% and more.

Including exports, shipments of smartphones by China-based vendors totaled 141.1 million units in the first quarter of 2018, decreasing 1.2% from a year earlier, Digitimes Research...

Smartphone brands are expected to increase their adoption of under-display fingerprint sensors, which allow phones to have full-screen displays with an invisible fingerprint feature,...

Taiwan-based suppliers of smartphone solutions, LCD driver ICs, analog and power management (PWM) chips, are expected to post double-digit sequential revenue growth in the second...

NAND flash device controller supplier Phison Electronics is expected to see its shipments for SSDs grow nearly 100% in 2018 topping 40 million units, according to company sources...
Related photos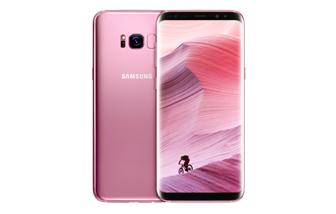 Rose Pink Edition of Samsung Galaxy S8+
Photo: Company, Tuesday 4 July 2017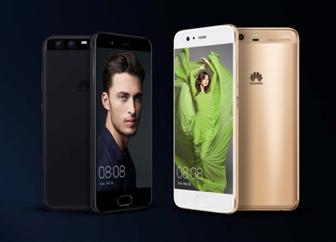 Huawei P10/P10 Plus smartphones
Photo: Company, Friday 10 March 2017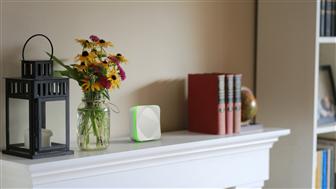 Acer Air Monitor
Photo: Company, Friday 3 March 2017
Related news around the web