239 news items tagged BenQ
Display product vendor BenQ will showcase industrial 4.0 solutions mainly consisting of intelligent carrying, warehousing and manufacturing at the Taipei International Industrial...

Taiwan-based monitor brand vendor BenQ will sponsor the Capcom Pro Tour gaming event in Taiwan, which will be hosted starting August 22. The company's RL-series monitors will be the...

The global projector market in the first quarter of 2015 is estimated to have declined 4.7% on year and BenQ is expected to see an increase in market share to 14.4%, up 2.3% on year...

BenQ, a Taiwan-based IT product, consumer electronics and LED lighting vendor belonging to the AUO-BenQ Group, will return to the Computex Taipei 2015 after being absent for eight...

IT product, consumer electronics and LED lighting vendor BenQ has unveiled six hardware/software-integrated intelligent solutions aimed at retail operations, manufacturing, energy,...

AU Optronics (AUO) chairman KY Lee resigned from his position on May 11, 2015 with the company's board of directors having elected company president Paul Peng to take over the chairman...

Taiwan-based polarizer maker BenQ Materials has reported that its consolidated revenues during the first quarter of 2015 reached NT$3.839 billion (US$125.35 million), down 6.5% on...

Taiwan-based smartphone vendors, including HTC, Acer, Asustek Computer, BenQ and Gigabyte Communications, all plan to enhance their presence in the sub-NT$5,000 (US$158) smartphone...

In view of stagnant demand for notebooks, Taiwan-based notebook ODMs are turning to focus on strengthening their medical electronics business and are forming relationships with hospitals,...

There will be an estimated 900,000 LCD monitors shipped in the Taiwan market in 2014 and BenQ expects a market share of 14%, with 85% of its shipments to be general-use models and...

Global projector shipments grew 7% on year in the third quarter of 2014 to 2.2 million units - the single highest quarterly result for over a decade, according to statistics from...

BenQ Esco, an energy-saving solution provider belonging to the BenQ-AUO Group, has provided energy-saving services for Burger King in Taipei and is attempting to land contracts from...

BenQ aims to release new curved wide-color gamut (WCG) Full HD TVs in 2015 and expects related sales to reach between 10,000-20,000 units.

Monitor vendors are showing increased signs that their new high-end monitors for release through the end of 2014 and into 2015 will be sized 27- to 32-inch and feature Ultra HD pan...

BenQ is set to focus on promoting its new short-distance consumer projectors, which feature 3,000 lumens and only require 2.5m of distance to project 100-inch images, at the Taipei...

Taiwan-based polarizer maker BenQ Materials will expand the production capacity for medical care products at its factory in Suzhou, eastern China, and establish a factory in central...

BenQ Medical Technology, a medical equipment and material supplier under the BenQ Group, has announced the establishment of a joint venture, BenQ AB DentCare, with Israel-based AB...

BenQ was responsible for 18% of projectors used in the home projector market in 2013 and overall held an 11.4% share in the global projector market, according to market statistics...

Polarizer maker Chi Mei Materials Technology saw January consolidated revenues of NT$1.258 billion (US$41.6 million), decreasing 3.36% on month and 27.54% on year, while fellow maker...

Chimei Materials expects to see increased revenues in the first quarter of 2014 while BenQ Materials expects to see flat revenues.

BenQ will launch Ultra HD LCD TVs with refresh rates of 120Hz as soon as the second quarter of 2014, with panels to be supplied by affiliated AU Optronics (AUO), according to the...

Taiwan-based vendor BenQ aims to ship 30,000 digital cameras for a market share of 6% in the domestic market in 2014, according to the company.

Taiwan-based vendor BenQ has launched two Android smartphone models, A3 and F3, for contract-bundled sale by Chunghwa Telecom (CHT).

Polarizer maker Chimei Materials Technology recorded consolidated revenues of over NT$13.95 billion (US$469 million), gross margin of 17.15%, net profit of NT$1.923 billion and net...

Although Taiwan's LCD monitor market is expected to drop to 900,000 units in 2013, down 10-15% from around one million units in 2012, BenQ expects to see 10% growth in shipments both...
Related photos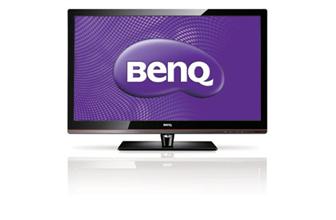 BenQ introduces L-series LED TV in Middle East
Photo: BenQ, Monday 11 July 2011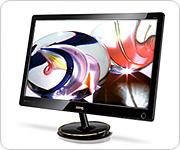 BenQ VW2220H
Photo: BenQ, Thursday 23 June 2011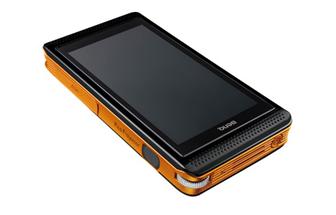 BenQ DV S11 camcorder with built-in pico projector
Photo: company, Tuesday 19 October 2010
Related news around the web