1544 news items tagged Acer
Robust cleanroom and engineering equipment orders from China's semiconductor and FPD industries buoyed both Acter's and Nova Technology's revenues in the first half of 2018.

Acer has reported consolidated revenues of NT$58.47 billion (US$1.93 billion) for second-quarter 2018, up 6.7% sequentially and 9.1% on year, while consolidated revenues for June...

With deep presence in the global electronics and tech supply chains, Taiwan businesses are beginning to feel the pinch of mounting trade tensions between the US and China that are...

Following his resignation as president of Acer Taiwan on July 1, Dave Lin will primarily focus on the operation of Weblink - Acer's distribution affiliate where he serves as presid...

The worldwide top-5 notebook brands (excluding Apple) and top-3 ODMs saw their shipments went up from a month ago in May due to rising procurement orders from North America's education...

Global notebook vendors including HP, Dell, Lenovo, Acer and Asustek Computer will be unable to launch new models fitted with Intel's new-generation CPUs in the second half of 2018...

The global gaming notebook market may soon see significant changes with Dell, HP and Lenovo catching up rapidly to threaten the dominance of Asustek Computer and Micro-Star International...

After Google's Chrome OS-powered mobile computing devices have scored a dominant share of the K-12 education market in the US, the tech giant is moving to tap the business PC market...

Acer has announced consolidated revenues of NT$18.74 billion (US$628.16 million) for May, up 4.31% on year. Consolidated revenues from January to May reached NT$89.79 billion, up...

After seeing its revenues from the pan-Asian Pacific (PAP) market surge 13% on year in the first quarter of 2018, Acer expects to score an even higher double-digit growth in revenues...

Acer's shipment growth of its gaming monitor products will be higher than the industry's average in 2018, and the ASP of its monitor devices will also be ramped up by a double-digit...

Acer's most crucial business goal for the company in 2018 is to grab the crown in the US gaming PC market from Dell by the end of the year, according to company chairman and CEO Jason...

Acer has announced the new Altos R880 F4 GPU server ahead of GTC Taiwan 2018. It can host up to eight Nvidia Tesla V100 32GB SXM2 GPU accelerators, where every GPU pair includes one...

Acer will continue to grow sales of its gaming PCs to improve further its overall gross margin as gaming devices have helped the company return to profitability, and the company will...

Worldwide top-5 notebook brands saw their combined shipments drop around 30% sequentially in April primarily due to seasonal factors, but compared to the same month in 2017, the volumes...

Worldwide top-5 notebook brands saw their combined shipments drop around 30% sequentially in April primarily due to seasonal factors, but compared to the same month in 2017, the volumes...

The overall PC market sales are turning weaker than expected in the traditional low season of the second quarter of 2018 despite stable gaming and business PC demand, due mainly to...

Acer has announced its consolidated revenues for April reached NT$16.27 billion (US$543.91 million), up 12.79% on year, driven by significant growth in gaming products.

Global notebook shipments for the second quarter of 2018 are likely to see a lower sequential growth than recorded in the same period of 2017, and may fall by over 5% on year, Digitimes...

The Europe, Middle East, and Africa (EMEA) traditional PC market (desktops, notebooks, and workstations) recorded slight growth in the first quarter of 2018, with the market growing...

StarVR, a VR device joint venture between Acer and Sweden-based Starbreeze, started trading on Taiwan's emerging stock market on April 23. On the first day of trading, StarVR's share...

For the upcoming Spring Computer Show 2018 in Taipei from April 27-30, Acer has unveiled several Avengers special edition notebooks partnership Marvel.

Acer and Taiwan's Ministry of Health and Welfare (MOHW) have jointly unveiled fluforecast.cdc.gov.tw, a website for the public to inquire about dynamic information on influenza epidemic...

Acer has reported revenues of NT$22.64 billion (US$773.5 million) for March 2018, up a slight 1.42% on year or 6.42% in US dollar, with revenues for the first quarter reaching NT$54.77...

Notebook ODMs Compal Electronics and Inventec both saw their March revenues surge more than 30% sequentially as shipments started picking up at the end of the first quarter.
Related photos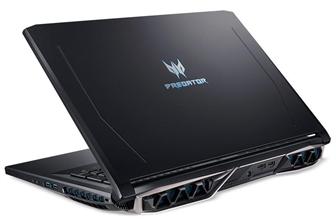 Acer Predator Helios 500
Photo: Company, Tuesday 29 May 2018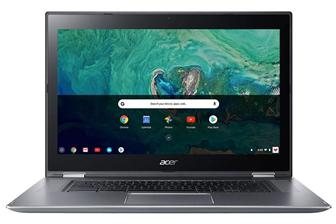 Acer 15-inch convertible Chromebook
Photo: Company, Tuesday 29 May 2018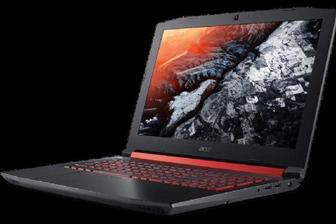 Acer Nitro 5 notebook for gaming
Photo: Company, Friday 12 January 2018
Related news around the web