101 news items tagged touch screen
LCD monitors are featuring more smart applications and advanced ultra-high resolution as competition between competitors increases in the market.

ViewSonic plans to unveil a 21.5-inch LED-backlight monitor with optical touch screen during Computex Taipei 2012 with volume shipments slated for September targeting the business...

Apple plans to use "G/F2" thin-film touch technology for its 7.85-inch iPad, which is predicted to be out by the fourth quarter of this year, according to industry source...

Taiwan-based touch controller IC and touchpad maker Sentelic has filed a patent complaint against Samsung Electronics, HTC, Apple and Research in Motion (RIM) in the US, accusing...

Shenzhen Goodix Technology of China, in which MediaTek holds a more than 30% stake, is expected to see orders for touch controller ICs rise significantly in the second half of 2012,...

Shipments of touch screen displays in devices like smartphones and media tablets are booming, causing the market for touch controller ICs to almost triple in size during a five year...

In the wake of a recent media report that Acer will disband its touch business group next month, the company has clarified that it is considering reorganizing its operations, but...

Equipment maker Csun Manufacturing has disclosed that orders for touch panel manufacturing equipment remain strong, and the segment's growth will help offset weaker-than-expected...

Taiwan-based Efun Technology, a manufacturer of critical components for touch screens, LCD monitors and backlight modules, has started to produce flexible substrates coated with indium...

Facing pressure from dropping prices and competition of smartphones and DSLR cameras, digital still camera (DSC) brand vendor Panasonic has outsourced a small volume of its DSC orders...

Acer reportedly plans to launch a slide tablet PC in the fourth quarter of 2011, targeting the year-end holiday season, according to sources from the upstream supply chain.

White-box tablet PC players are rising quickly in the tablet PC industry with related shipments already accounting for close to 20% of global tablet PC shipments in the first quarter...

As Research In Motion (RIM) is set to launch its PlayBook tablet PC on April 19 in the US and Canada priced at US$499.99, its upstream assembly partner Quanta Computer and connector...

According to Youwei Tsai, software development manager of Microsoft's Software and Services Excellence Center, while tablet PCs and various other mobile computing devices are becoming...

In June 2010, Microsoft Taiwan announced the establishment of its Software and Services Excellence Center (SSEC). Since then, the SSEC has been endeavoring to develop natural user...

Optimistic of the market of cloud services, ViewSonic has been developing Windows 7-based tablets since Microsoft launched Windows 7.

Taiwan-based motherboard maker Elitegroup Computer System (ECS) is set to showcase its latest 10.1-inch Windows 7- and Android-based tablet PCs at CeBIT 2011, which will be hosted...

In order to achieve its internal goal of shipping 40 million iPad products in 2011, Apple has occupied close to 60% of the global touch panel capacity causing tight supply among Apple's...

Taiwan-based notebook maker Quanta Computer has announced it will cooperate with US-based 3M over touch screen technologies and will develop a next-generation solution; however, Quanta...

Taimide Technology, which supplies polyimide (PI) films for flexible PCBs (FPCB), expects capacity to climb more than 30% when a new plant comes online.

Flexible PCB (FPCB) maker Flexium Interconnect and Taiflex Scientific, a supplier of flexible copper-clad laminates (FCCL), have recently revealed plans to raise capital to ramp up...

Chimei Innolux (CMI) will exhibit a complete range of new products at the FPD International 2010 to be held in Makuhari, Japan, from November 10 to 12. In addition to a debuting its...

Touch panel IC designer Elan Microelectronics expects to see revenues in September 2010 bounce back to better than the level of August, buoyed by a ramp-up in orders from both the...

Independent software vendors (ISVs) are set to play a central role in the booming market for touch screens in handset and desktop PCs, providing the differentiating features that...

Global touchscreen module revenues will reach nearly US$14 billion by 2016, increasing from US$4.3 billion in 2009 at a CAGR of 18%, according to DisplaySearch.
Related photos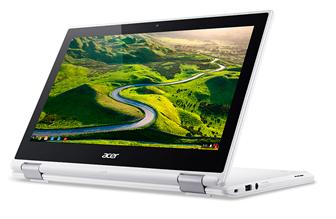 Acer Chromebook R 11
Photo: Company, Monday 14 September 2015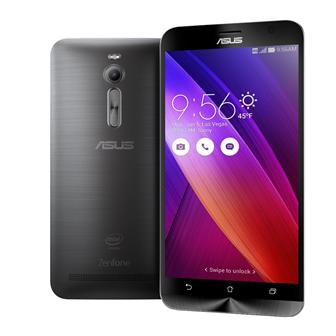 CES 2015: Asustek ZenFone 2 smartphone
Photo: Company, Friday 9 January 2015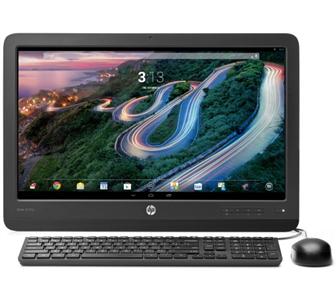 HP Slate 21 Pro AiO
Photo: Company, Thursday 9 January 2014
Related news around the web