11 news items tagged kiosks
Kiosks with self-service functions to avoid contact between store staff and customers see demand increasing in the wake of the pandemic, according to industrial computing device maker...

VIA Technologies and Shuttle are both expected to see rising profits in the next few years thanks to contribution by their non-PC businesses.

Nothing beats a theme park for thrills, excitement, magic and pure escapism. With global appeal, the world's top theme parks promise the experience of a lifetime.

Advantest Corporation's (TSE: 6857) 10th annual VOICE Developer Conference will feature dual sessions in the United States and Asia this month, presenting key players in the semiconductor...

HiTi Digital, a Taiwan-based maker of digital photo/card printers based on dye-sublimation technology and consumable materials, has installed digital photo-printing kiosks under the...

HiTi Digital, which makes photo/card printers and related consumable materials, and develops HiTi-branded printing software solutions, plans to set up a retail network of over 10,000...

Flytech Technology, a Taiwan-based maker of POS devices and kiosks, on March 19 released unaudited financial results for 2009, with gross margin hitting a company record at 36.55%.

Wandering the halls of Computex 2009 it does not take long to realize that there has been a recent explosion of vendors trying to tap the all-in-one PC market. All the well-known,...

Jon Peddie Research (JPR) has announced estimated graphics shipments and supplier market share for the first calendar quarter of 2009.

There are lots of business opportunities coming from the 2010 Shanghai World Expo for Taiwan-based industrial PC (IPC) makers, but makers have no access to sharing the large business...

AU Optronics (AUO) has a 30% share of the general display market, a segment including all applications that do not fall into the IT, TV or consumer electronics category, according...
Related photos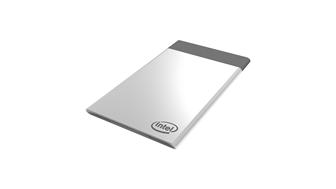 Intel Compute Card
Photo: Company, Tuesday 10 January 2017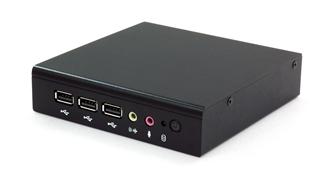 VIA ARTiGO A900 Android system
Photo: Company, Wednesday 24 September 2014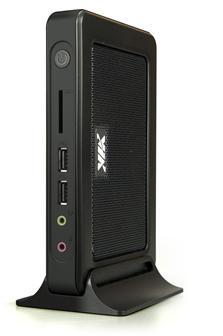 VIA ARM DS digital signage system
Photo: Company, Monday 25 June 2012