With the advent of the age of AI, high-speed computing has become the focal point for many industries when building data centers. However, with powerful computing capabilities comes pervasive heat in server rooms, and thus, one after another, major server and data centers have turned their attention to new cooling system designs in order to maintain the stable operation of their IT systems. The Canadian company CoolIT Systems has been researching cooling technology for many years.
Not only does the company have complete solutions at hand which they design and manufacturer themselves, they have also configured their solutions to meet the needs of various businesses across different fields. In terms of professional servers, CoolIT Systems has already joined hands with data center industry leaders such as HPE, Dell EMC, Intel, etc, to develop cooling technology that is high both in quality and usability, and also working directly with data center operators and designers. Aside from that, the company also offers all-in-one cooling solutions for consumer desktop computers. CoolIT Systems offers high-quality services from single solutions to large scale production including installation and deployment.
Through 20 years of experience in cooling technology development, CoolIT Systems has gained a deep expertise in the field. Take the star of the market in recent years for example - the split flow skived cold plates. This product has obtained multinational patent rights. It can capture high heat from running electronic devices and IT systems to make their reliability conform to international standards. Furthermore, this product can be combined with cooling distribution units (CDU) to monitor the status of cooling components within the system, allowing businesses to build an administration platform that is both easy to use and manage.
Aside from cutting-edge products, professional knowledge on servers and complete end-to-end service also makes CoolIT Systems technology the favored choice among international data center leaders, which has led to many collaborative ventures currently underway. Since proper functioning of servers is closely related to business operations, data centers demand not only professional expertise, but also high system stability. When it comes to choosing partners, industry leaders such as HPE, Dell, EMC, Intel etc, tend to set extremely high standards and work only with the best.
CoolIT Systems has spent more than 10 years conducting research on the inner workings of servers, starting at the lowest level, gradually accumulating their expertise. The company was able to earn the trust of industry leaders to collaborate on the development of systems' core architecture. CoolIT Systems is already offering cutting-edge cooling solutions for high-speed computing products to multiple major global server providers. For example, direct liquid cooling (DLC) is used to help data centers where air cooling is not an option, thus reducing operation costs, and increase the systems' return on investment.
Globally, Taiwan has always been a major hub of desktop computers and server industries. In addition to technical depth and top-ranked production capabilities, Taiwan's geological location makes it the best choice for Euro-American companies trying to enter the Asia-Pacific market. As an expert in liquid cooling systems, CoolIT Systems is already working with some Taiwanese companies to adapt its products into their businesses. The company is planning to expand its collaboration portfolio, establish a solid team in Taiwan, and join hands with Taiwanese businesses to increase its influence in the Asia-Pacific market. Furthermore, CoolIT Systems will also fortify its supply chain system in the Asia-Pacific region. By increasing the service capabilities of distributors through technology licensing, CoolIT Systems can help clients gain a foothold in the market and offer high-quality solutions.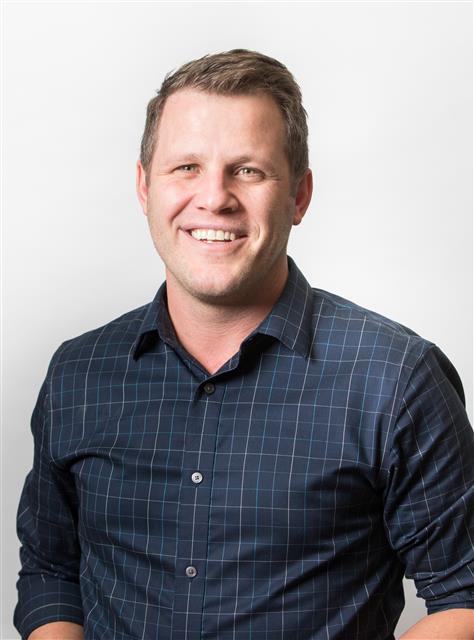 Patrick McGinn, executive vice president of Business Operations of CoolIT Systems
Photo: Company