Action Star Technology has announced that it will showcase its latest USB-C and Thunderbolt 3 products at Computex 2016. The industry-leading OEM/ODM will have on display its line of USB-C and Thunderbolt 3 docking stations, hubs and adapters.
USB-C and Thunderbolt 3: 101
Often heralded as the One Port to rule them all, USB-C is expected to replace, enhance or consolidate many of the familiar connectors we see today. The revolutionary connector provides the potential to charge a laptop or mobile device with up to 100W of power, fire up a 4K display with native audio and video via DisplayPort Alternate Mode, and transmit data at a blazing 10 Gbps (USB 3.1 Gen 2) or 5 Gbps (USB 3.1 Gen l).
Thunderbolt 3 is the latest iteration of Intel's Thunderbolt standard and is heavily championed by the company as "The USB-C That Does It All." Intel bid farewell to the Mini DisplayPort connector used by Thunderbolt 2, instead of embracing USB-C as its new connector. Thunderbolt 3 is compatible with USB-C devices and boast all the benefits of USB-C, but supercharges it with 40 Gbps bandwidth and the ability to daisy-chain up to six Thunderbolt 3 devices.
In addition to its unrivaled versatility, USB-C also solves one of the most challenging problems of this generation's consumers: the quantum properties of USB-A. Whether it's due to quantum superposition or the simple fact that USB-A connectors exist in four dimensional space, it is well known that today's average user must try at least three times before successfully connecting a USB-A device. USB-C's reversible design reduces that by at least 33%, not to mention providing tactile feedback upon insert, which itself is 97% more pleasant.
USB-C and Thunderbolt 3 further the revolutionary idea set in motion by the original USB specifications in the 1990's: a truly Universal Serial Bus that reduces friction and frustration for users. Backed by the biggest names in consumer electronics, an increasing number USB-C enabled laptops and mobile devices are coming to market. There is little doubt that USB-C will become ubiquitous in the coming years.
USB-C Plagued by Poorly Designed Products
However, while consumers now have numerous USB-C enabled computers and mobile devices to choose from, they are frustrated by the limited availability of high quality accessories. Many products on the market are platform-specific because they are plagued with compatibility issues. Others have safety issues related to the new USB Power Delivery 2.0 specification, which allows a device to pump up to 100W to computers and mobile devices. Accessories that are poorly built or designed have the potential to damage a user's device and cripple a brand's reputation.
Action Star is committed to providing solutions that are prepared for the coming waves of changes and challenges fueled by USB-C and Thunderbolt 3. Action Star has been building USB-C products for its customers since the first wave of USB-C enabled laptops were introduced, and has extensive experience navigating the tricky waters of compatibility, safety and time-to-market.
"Today's consumers expect more than products that 'just work.' They expect their devices to improve quality of life, provide a great user experience - and stay that way long past the warranty expires," said Leo Yu, GM of Action Star Technology.
"In addition to designing and manufacturing devices that incorporate the latest technologies, we have always been adamant about ensuring the build quality and safety of our products," Yu added. "Many of our customers have stayed with us for more than two decades, through numerous financial crises and changing industry dynamics. They know we never cut corners."
To learn more about Action Star's USB-C and Thunderbolt 3 offerings, please visit Booth B0521a, TWTC Hall 1 at Computex 2016, which takes place from May 31 to Jun 4, 2016.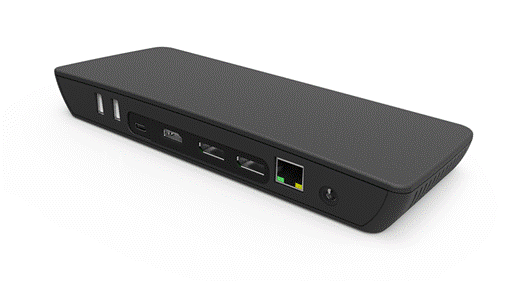 Action Star's Thunderbolt 3 docking station
About Action Star
Established in 1988, Action Star Technology is one of the world's leading computer peripheral manufacturers. It has extensive experience designing and manufacturing devices with tier-1 brands, budding hardware entrepreneurs, and everyone in between. Action Star's core philosophy is to help customers realize their products from concept to delivery. Acting together in trusting and effective collaboration, we help customers reach for the stars.
Action Star is a one-stop shop for OEM/ODM solutions. The company offers a wide range of generic products that are ready for customizations large and small; it also has a dedicated team that provides quick and reliable support for customers that wish to evaluate and design products from scratch.
For more information about Action Star Technology, please visit: www.actionstar.com.tw.