Checking in: Newlans looks to simplify front end RF modules
Michael McManus, DIGITIMES, Taipei
Newlans COO Divi Gupta and his small entourage recently stopped by the Digitimes office to talk up the company's reconfigurable CMOS analog designs targeting ultra-broadband handsets and chat about band fragmentation, which Qualcomm recently called "the biggest obstacle to designing global LTE devices."
When it comes to mobile handsets, it's all about power and space. One challenge that LTE handset makers face is that different markets, or even different carriers within with same market, will be making use of more than 40 cellular radio bands worldwide to deliver their respective LTE services (compared to less than 10 for 3G). So while semiconductor designers are integrating more and more functions into smaller and cheaper chips, the handset makers are faced with the choice of using larger, more expensive, RF front-end modules (FEMs) to support the various LTE bands, or be forced to implement different FEMs in different markets, which in addition to the supply chain management issues, suggests a whole new level of customer support issues for world travelers.
Gupta said he expects that by 2015 most major players will go with the choice of offering a global FEM in their LTE devices, with the module probably featuring multiple duplexers and two LTE power amplifiers (PA), as well as various other components bringing the part count to more than 20. Newlans' solution, in comparison, will have two parts (a programmable duplexer and wideband PA) that would be tunable to cover any band in the 700MHz-2700Mhz range. Gupta claimed the Newlans solution would reduce BOM costs by more than US$1 and reduce the FEM area by one-third. In addition, the power consumption would be in the range of 5mW.
The company expects to have a prototype this summer and a working sample in the first half of 2014.
If Newlans can deliver on its promise there is definitely customer interest but in the meanwhile other players in the market are addressing the same issue. On February 21, Qualcomm introduced its Qualcomm RF360 Front End Solution, which is designed to support all seven cellular modes (LTE-FDD, LTE-TDD, WCDMA, EV-DO, CDMA 1x, TD-SCDMA and GSM/EDGE). According to the company's press release the RF 360 has a dynamic antenna matching tuner, an integrated power amplifier-antenna switch, and a 3D-RF packaging solution incorporating key front end components. Qualcomm says its solution will reduce the RF front end footprint inside of a smartphone by up to 50%, while reducing complexity and development costs.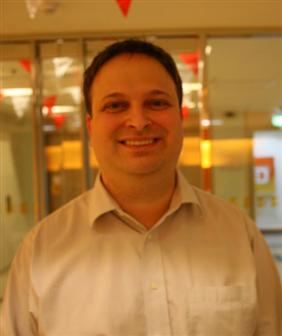 Divi Gupta, COO Newlans
Photo: Michael McManus