Taiwan-based notebook player Micro-Star International (MSI) has introduced its new GE620DX gaming notebook, featuring Intel's Core i7-2630QM quad-core processor (2GHz) and Nvidia's top-end GeForce GT 555M discrete graphics card, supporting Nvidia's PhysX and Microsoft's DirectX 11 for strong graphics output.
The GE620DX notebook also supports MSI's GPU Boost technology, which automatically switches between the discrete graphics card and integrated graphics chip.
The GE620DX also comes with MSI's Premium Sound technology as well as THX TruStudio Pro to output smart surround sound previously only available in cinemas and with the machine's top-end internal speakers, they help to reproduce music faithfully, MSI claimed.
The GE620DX is also equipped with USB 3.0 ports.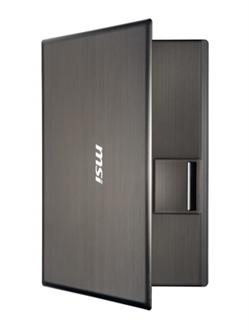 MSI GE620DX gaming notebook
Photo: Company