Fujitsu PC Asia Pacific has introduced its latest enhanced LifeBook tablet-convertible PCs, the LifeBook T5010 and LifeBook T1010. Both notebooks include a 13.3-inch WXGA 1280×800 widescreen on an extended glass cover pivoting on a bi-directional hinge.
Designed for extreme usability, the LifeBook T5010 and LifeBook T1010 feature a Status LED that allows the system status to be seen even if the screen is closed, a scroll sensor adjacent to the screen to facilitate control and a slide power switch to reduce inconvenience due to blunders while rotating the screen. There is also a two-way speaker that ensures uninterrupted music and sound even if the screen is closed, highlighted the company.
The LifeBook T5010 and T1010 both adopt the Intel Centrino 2 platform using Core 2 Duo processors (Penryn) and are Windows Vista compatible. The notebooks also feature DDR3 memory (1066MHz).
The LifeBook T5010 also features Active Digitiser to provide precision and accuracy for writing, while the notebook also has a swappable modular bay that makes the machine lighter with the use of the weight saver and extends machine usage time with the aid of a modular battery.
The LifeBook T1010 is fitted with a Passive Digitiser that supports stylus writing and pointing.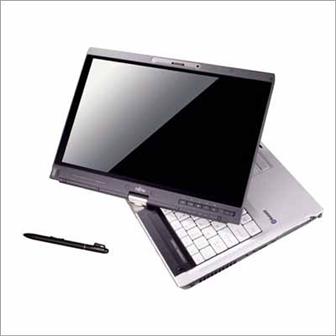 Fujitsu LifeBook T5010 tablet-convertible PC
Photo: Company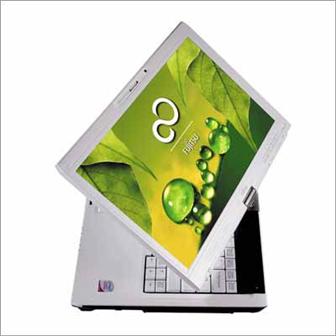 Fujitsu LifeBook T1010 tablet-convertible PC
Photo: Company