VIA Technologies and Everex jointly unveiled the notebook, which features a VIA C7-M processor and will be available through US retailers.
The new StepNote NC1501 comes with a Windows Vista Home Basic operating system, a 15.4-inch widescreen display with DiamondBrite technology, a built-in wireless LAN and DVD burner. The notebook is powered by a 1.5GHz VIA C7-M processor, which is designed to provide ultra-low power consumption, advanced security features at a mere 12W peak power.
The StepNote NC1501 is expected to aid users in reducing their overall electricity usage while lowering the total cost of ownership. According to the two companies, utilization of VIA Enhanced PowerSaver and TwinTurbo technology allow the notebook to dynamically transition between intermediate power states, providing users with 20% longer battery life than comparable systems.
The notebook is available in Wal-Mart stores throughout the US and online through BestBuy.com and WalMart.com at a price of US$499.
Everex StepNote NC1501 specifications

Item

Detail

Processor

1.5GHz VIA C7-M processor

Operating system:

Genuine Windows Vista Home Basic

Graphics:

VIA Chrome9 HC IGP

Memory:

512MB DDR2 533MHz SDRAM
Sources: Everex, VIA, compiled by Digitimes, April 2007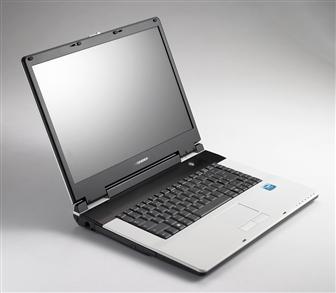 Everex StepNote NC1501 notebook
Photo: Everex