181 news items tagged Japan market
Japan-based mobile operator KDDI will team up with its hardware production partner LG Electronics to release a Firefox-based smartphone in December, targeting the mid-range segment,...

PC shipments in the Japan market in August 2014 came to JPY44.8 billion (US$410 million) in value, decreasing 26.8% and hitting the lowest monthly level since April 2007, according...

HTC has unveiled its new flagship model, the HTC Butterfly 2, in Tokyo in cooperation with KDDI. The smartphone will also be available in Taiwan, Hong Kong, India, Singapore, Malaysia,...

While major Japan-based household appliance suppliers, including Toshiba, Sharp, Panasonic and Mitsubishi Denki, have already made the controls and operations of their smart household...

Japan-based vendors including Panasonic have launched HEMS (home energy management systems) but sales have faced two main problems: appliances offered by different vendors are not...

Japan's Ultra HD TV channel, Channel4K, started pilot broadcast on June 2, 2014 and Digitimes Research has found that sales of Ultra HD TV sets continue to enjoy stable growth despite...

The Japan government is likely to reduce in feed-in tariff rates for PV systems with installation capacities over 1MWp in fiscal year 2015 (April 2015-March 2016) and consequently,...

Observing Japan's mobile consumer electronics market in the second quarter of 2014, Digitimes Research found several key factors such as mirrorless interchangeable-lens cameras (MILC)...

Average retail prices for LED light bulbs equivalent to 40W and 60W incandescent ones in the Japan market stood at JPY1,633 (US$16) and JPY2,473 respectively in January 2014, slipping...

Asustek Computer shared 45% of own-brand motherboard sales in Japan's DIY market during January-November 2013, surpassing the second- and third-largest vendors with 25% and 18%, respectively,...

Having acquired Fujitsu's MCU unit, Spansion is set to expand its presence in Japan with a focus on industrial and other application-specific applications.

Sales of Apple's iPhone 5s and iPhone 5c by NTT DoCoMo starting in September 2013 have brought a number of impacts to Japan's handset market, including changes in the subscriber bases...

Japan-based carrier Softbank unveiled recently its new smartphone portfolio for the upcoming 2013-2014 winter/spring selling season, reducing the number of new models to four compared...

KKBOX, a Taiwan-based operator of online streaming music services, began operations in the Japan market on June 1, 2013 and aims to become the largest operator eventually, according...

Japan's top-three semiconductor firms, Toshiba, Renesas Electronics, and Sony, saw on-year decreases in their fiscal 2012 (from April 2012 to March 2013) revenues, but profits impr...

LED light bulb penetration rate in Japan is likely to reach 60% in 2013. LED light bulb commercialization grew rapidly in Japan, but because the lifespan of products is around 40,000...

April 2013 prices of 40W and 60W retrofit LED light bulbs in Japan were JPY1,743/unit (US$17.25/unit) and JPY2,357/unit, respectively, showing an on-month decrease of 4% and 12.5%,...

Solar wafer maker Sino-American Silicon Products (SAS) on May 7 announced a merger with Sino Solar, its joint venture which makes crystalline silicon solar cells, through the acquisition...

The top 20 solar module suppliers accounted for almost 70% of global solar shipments in first-quarter 2013, according to Solarbuzz.

Syscom Computer Engineering, a Taiwan-based IT system integration service provider, on April 24 announced the establishment of CloudMaster, a joint venture with Japan-based Tokai...

Taiwan-based LED firms aim to expand share in the Japan market in 2013. Japan-based firms used to have strong competitive advantages due to patents. However, some of the lawsuits...

The global average price of retrofit 40W LED light bulbs fell 3.9% on month in March, to US$17.10/unit. March global average pricing of retrofit 60W LED light bulbs fell 6.5% on month,...

Japan display has begun to make profits and aims to surpass other countries in LCD technologies, according to Shuichi Otsuka, president of the firm.

Optical film maker Wah Hong Industrial saw March consolidated revenues reach NT$943 million (US$31.3 million), up by 43.47% on month and 2% on year. Wah Hong accumulated NT$2.587...

Falling demand in the China market drove global solar demand down to 6.2GW in the first quarter of 2013, said Solarbuzz. The figure represents an on-quarter decrease of 23%. Although...
Related photos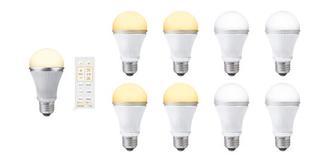 Sharp to introduce LED lamps for home uses
Photo: Sharp, Thursday 25 August 2011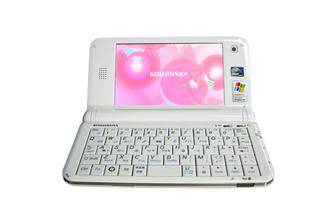 KJS PM series netbook
Photo: Company, Friday 2 October 2009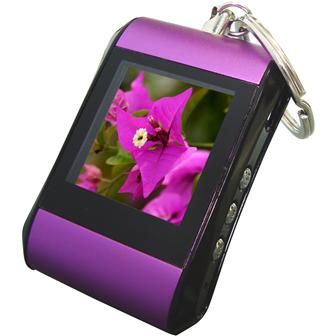 Kairen digital photo frame keychain
Photo: Company, Thursday 6 August 2009
Related news around the web