China likely to reduce support for PV industry in next 5-year plan, says SAS chairman
Nuying Huang, Taipei; Adam Hwang, DIGITIMES
Wednesday 14 February 2018
China is expected to reduce policy and financial support for its PV industry in the 14th Five-year (2021-2025) National Development Plan (NDP) because the local PV supply chain has been growing fast toward overcapacity, according to MK Lu, chairman of Taiwan-based solar wafer maker Sino-American Silicon Products (SAS).
The 13th Five-year NDP (2016-2020) is making it easy for major local PV firms to raise funds for capacity expansions, but they will face serious challenges in the next five-year period, Lu said.
However, as China boasts a well-established PV supply chain and the largest single PV market worldwide, China makers will still play globally influential roles despite possible reshuffle among them, Lu noted.
Due to fast advancements in manufacturing equipment, newcomer may have advantages coming from equipment that requires lower investments but offer higher production efficiency, Lu said. Consequently, some less competitive existing makers may be forced out of market, Lu indicated.
Solar cell makers that form the core Taiwan's PV supply chain are competitive in technology and product quality but cannot rival their China competitors in production cost and support from the domestic market, Lu said. Therefore, it has been difficult for Taiwan cell makers to rely less on outsourced production for China-based PV module vendors, Lu noted. Although the Taiwan government is keen to promote PV power use in the country, local solar cell makers will find it difficulty to turn around their business in a short period.
Declining power-generation cost has fueled the popularity of PV power, especially in areas reaching grid parity, Lu noted. While many countries have lowered PV feed-in tariffs and there are trade barriers such as those in the US and Europe markets, PV demand is growing fast in emerging markets. As a result, global PV demand in 2018 will be at least the same as that in 2017, Lu indicated.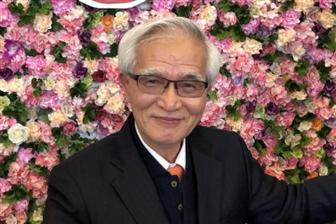 SAS chairman MK Lu
Photo: Digitimes file photo