Macronix introduces 1.2V NOR flash, enabling cost-effective energy-efficient applications
Press release
Macronix International Co., Ltd. (TSE: 2337), a leading integrated device manufacturer in the non-volatile memory (NVM) market, today announced the introduction of an ultra-low-voltage SPI NOR flash MX25S working at 1.2V, marking a new milestone in its process technology and low power consumption product offerings. This addition to the Macronix product portfolio allows cost savings and layout simplicity, and represents an important step in the company's expansion into the smart healthcare application and wearable device market segments.
Advanced semiconductor fabrication technologies continue to set records of transistor counts on a silicon chip while also pushing for higher energy efficiency. The introduction of Macronix' new SPI NOR 1.2V low-voltage flash process technology further extends the company's range of solutions, which also includes high-performance 8 I/O OctaFlash Serial NOR, featuring the industry's fastest 500MB/s data transfer rate and 250MHz operating frequency.
"Across markets, we continue to see the rapid development of applications with ultra-low power consumption, and this bodes well for the industry," stated Donald Huang, Ph.D., deputy director of product marketing at Macronix. "Foundries are now making integrated circuits largely on 40nm and more advanced process nodes supporting the widespread availability of semiconductor solutions with ultra-low voltage, ultra-low power consumption and miniature package. This, in turn, further drives the creation of a plethora of new smart healthcare applications and wearable devices for an array of market segments."
New semiconductor processes continue to improve performance and reduce power consumption, boosting the popularity of smart applications and Internet of Things (IoT) technologies. With digital healthcare, wearables and mobile device adoption continuing to proliferate, the industry is turning to advanced technologies - beyond what the most advanced lithium-ion battery can offer currently, and capable of working at no more than 1.5V - to extend battery life and reduce battery size for these applications. With most memory modules - such as Double-Data-Rate Fourth Generation Synchronous Dynamic Random Access Memory (DDR4) now operating at 1.2V - the move toward low-voltage memory is further bolstered.
Low-voltage NOR flash operating at 1.2V enables both cost reduction and design simplicity
"The use of 1.2V low-voltage NOR flash eliminates the need for some components and flexibly accommodates a wider selection of collaborating MCU, which directly translates to cost savings and layout simplicity," added Huang. "In combination with MCU, DRAM and sensors working at low voltages, the new low-voltage flash will significantly broaden the range of applications for Macronix memory, perfectly complementing its line of low-voltage products."
Macronix's new series of 1.2V serial NOR flash MX25S supports the standard serial NOR flash interface and features low voltage, low power consumption and miniature package. Covering an operating voltage range from 1.14V to 1.3V, MX25S saves more than 60 percent of power consumption, making it suitable for any ultra-low voltage application and allowing prolonged operation of portable devices.
To enhance the energy efficiency of its memory products during ultra-low power standby mode, Macronix reduced the deep power down current of the MX25S series to 0.007 microamps. It takes only 35 microseconds to wake up MX25S from the deep power down mode, and active current during normal operation can be as low as 1.65 mA, which is the most impressive NOR flash spec on the market.
MX25S supports multi-I/O and suspend/resume operations. In addition to unique ID and secure OTP for data protection, MX25S covers the most popular memory features on the market. The MX25S series is planned with density offerings ranging from 512Kb to 64Mb with an initial focus on 4Mb to 16Mb models, and is available in ultra-miniature packages including WLCSP, WSON, USON and SOP as well as Known Good Die (KGD) for use in MCU. For example, a 16Mb MX25S 1.2V NOR flash comes in a variety of packages ranging from a 41 mm2 8-pin SOP package to a mini 3.1 mm2 WLCSP package to meet diverse application requirements.
Engineering samples of MX25S are now available to customers for design verification. Macronix plans to kick off full-scale production by the end of the first quarter of 2018.
"With advancing developments in low-voltage process technologies, Macronix will continue to augment its product portfolio of low-voltage memory and step up efforts to capture opportunities arising from smart healthcare applications and wearable devices featuring ultra-high energy efficiency," concluded Huang.
Find out more about Macronix 1.2V NOR Flash at www.macronix.com.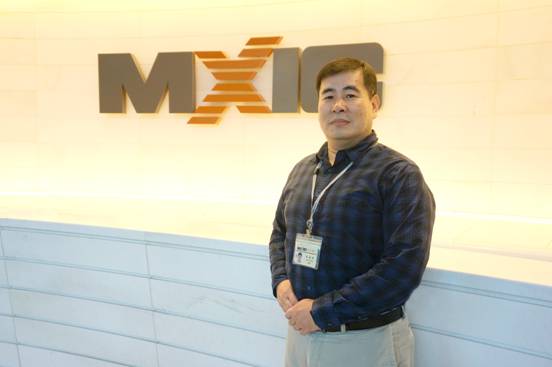 Donald Huang, Ph.D., deputy director of product marketing at Macronix
Photo: Company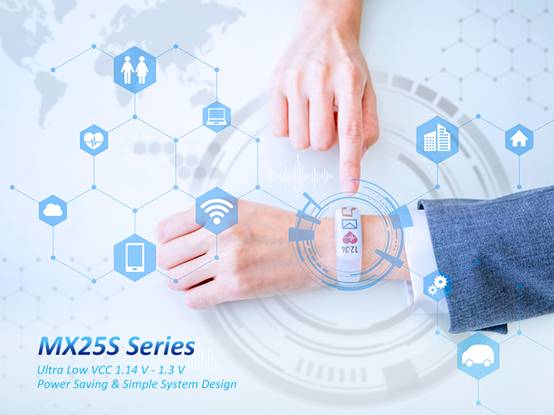 Macronix 1.2V NOR flash aims for smart healthcare and wearable devices market segments.
Photo: Company
DIGITIMES' editorial team was not involved in the creation or production of this content. Companies looking to contribute commercial news or press releases are welcome to contact us.