500 news items tagged fab
Packaging and testing company Powertech Technology (PTI) is expected to enjoy a particularly strong first quarter of 2017 thanks to robust demand for DRAM and NAND flash chips, and...

Semiconductor Manufacturing International (SMIC) has announced the official inauguration of Ningbo Semiconductor International (NSI), established by China IC Capital - a wholly-owned...

Spreadtrum Communications has placed 40nm chip orders with United Microelectronics' (UMC) recently-opened 12-inch wafer fab in Xiamen, China, according to industry sources.

The SEMI book-to-bill ratio for US manufacturers of semiconductor equipment slid to 0.91 in October 2016 after having stayed above parity for 10 straight months.

United Microelectronics (UMC) on November 16 held an opening ceremony for a 12-inch wafer fab in Xiamen, China, according to the Taiwan-based pure-play foundry.

Shanghai Huali Microelectronics (HLMC) is scheduled to hold a groundbreaking ceremony in early December for its second 12-inch fab in Shanghai, according to the China-based pure-play...

Toshiba has announced the outline schedule for the construction of a state-of-the-art fabrication facility at Yokkaichi Operations in Mie, Japan, for expanded production of BiCS FLASH,...

The government of Chongqing has put on hold a deal with Globalfoundries for a joint venture 12-inch fab, according to industry sources.

Yangtze River Storage Technology (YRST) will start operating China's first 12-inch fab for the manufacture of NAND flash and DRAM memory at the end of 2016, and is expected to produce...

China-based pure-play foundry Semiconductor Manufacturing International (SMIC) on October 13 held a groundbreaking ceremony for a new 12-inch wafer fab in Shanghai.

Installed 200mm fab capacity has increased since 2009. By 2020, capacity is expected to reach 5.5 million wafers per month (wpm), although this is still less than the 2007 peak, according...

Shanghai Huali Microelectronics (HLMC) is expected to announce by the end of 2016 the construction of its second 12-inch plant, which will directly enter 28nm production, according...

The government-sponsored Shanghai Industrial Technology Research Institute (SITRI) has its 8-inch wafer fab targeted specifically at the manufacture of MEMS parts with volume production...

SEMI has published an August update of its world fab forecast report, which shows increased equipment spending, reaching 4.1% on-year in 2016 and 10.6% in 2017.

Foundries have seen a ramp-up of orders for fingerprint-recognition sensor chips which are filling their 8-inch fab capacity, according to industry sources.

Intel's 12-inch fab in Dalian has been put into operaton for the manufacture of non-volatile random-access memory (NVRAM) chips, according to a ChinaNews website report.

North America-based manufacturers of semiconductor equipment posted a book-to-bill ratio of 1.00 in June, down from 1.09 in May, according to SEMI.

Toshiba and Western Digital have jointly announced the opening of a new fab in Yokkaichi, Mie Prefecture, Japan, which will support the conversion of the companies' 2D NAND capacity...

Fujian Jin Hua Integrated Circuit will break ground for a new 12-inch wafer fab on July 16, according to media reports in China. The facility will be engaged in the manufacture of...

Taiwan Semiconductor Manufacturing Company (TSMC) has spent NT$4.4 billion (US$136.7 million) on factory building construction with China Construction First Division Group Construction...

United Microelectronics (UMC) has purchased NT$562.88 million (US$17.42 million) worth of equipment from ASML for its 12-inch wafer fab in Xiamen, according to a company filing with...

Capacity expansions are expected to take place at more than 10 12-inch wafer fabs in China over the next five years, according to sources at semiconductor equipment providers, which...

Prices of TLC (triple-level-cell) wafers and spot prices of mainstream memory cards have been on a steady rise for three consecutive months since April 2016. The uptrend will continue...

A recent power outage at Samsung's Xian, China fab has disrupted the company's flash production raising concerns that supply of the memory might fall short of demand in the second...

Globalfoundries has announced the signing of a memorandum of understanding to drive its next phase of growth in China. Through a joint venture with the government of Chongqing, the...
Related photos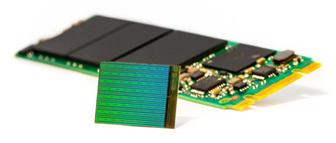 3D NAND die with M.2 SSD
Photo: Company, Tuesday 7 April 2015

KLA-Tencor 2910 series optical inspection system and eDR-7100 e-beam review tool
Photo: Company, Thursday 18 July 2013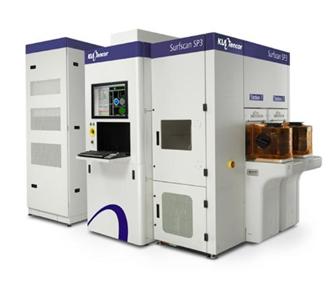 KLA-Tencor Surfscan SP3
Photo: Company, Monday 18 July 2011
Related news around the web