590 news items tagged Microsoft
Microsoft's orders for new Surface 2-in-1 devices for fourth-quarter 2015 reportedly will be 50% higher than the volume during the same period a year ago, and the related upstream...

Microsoft has announced that Windows 10 is available, starting July 29, as a free upgrade or with new PCs and tablets. Windows 10 includes innovations such as Cortana, an Xbox app...

Microsoft, having closed Nokia's factories and dismissed Nokia R&D staffs, is unlikely to invest much in own-brand Windows 10 smartphones and instead may partner with vendors...

HTC will showcase its forthcoming virtual reality device, the HTC Vive, at Taipei Game Developer Forum (TGDF) to be held from July 23-24, according to the forum organizers. The forum...

Qualcomm aims to ramp up its penetration in the entry-level mobile device market by cooperating with Microsoft to launch low-cost Windows Mobile 10 products, while also cooperating...

As demand for tablets has been weakening, tablet brand vendors worldwide have been adjusting their strategies for the product line. Apple and Microsoft are both planning to release...

Following the recent market rumor that Microsoft has placed a large order for Samsung Electronics' 256GB solid state drive (SSD) to be used for its new Surface tablet, the related...

Microsoft has closed its China-based handset manufacturing plants in Beijing and Dongguang, a move which will pave the way for the company to increase outsourcing of smartphones to...

According to Digitimes Research's findings, Qualcomm's development in the high-end market is not stable in 2015 and facing MediaTek and Spreadtrum's fierce competition in the mid-range...

Microsoft, while initiating a new phase of restructuring of its smartphone subsidiary Microsoft Mobile, is likely to revamp its strategy for smartphones by focusing on high-end and...

As shipments of Samsung Electronics smartphones have been lower-than-expected in the market, Samsung Display has suffered in handset panel shipments and therefore has reduced pricing...

Microsoft Taiwan began to implement Microsoft's global program BizSpark Plus in Taiwan in July through cooperation with Taiwan-based business accelerators including AppWorks Ventures,...

Microsoft has been talking to notebook brand vendors about the licensing of Windows 10 recently and is planning to charge extra fees for notebook models with high-end hardware such...

While most Taiwan-based IC design houses are cautious in developing chips for virtual reality (VR) applications, Himax Technologies and Etron Technology may step into the VR market...

At Computex 2015, during a keynote addressed at the Taipei International Convention Center, Nick Parker, corporate vice president OEM Division, Microsoft, discussed how Windows 10...

Google will launch two Chromebox digital signage solutions for commercial application through cooperation with Taiwan-based AOpen in the middle of the third quarter of 2015, according...

In addition to its cooperation with Elitegroup Computer Systems (ECS) to launch an 11.6-inch inexpensive notebook priced at US$179 for the education market, Microsoft is planning...

Computex Taipei, the largest ICT trade show in Asia and the second largest in the world, will begin its 35th year today, attracting over 130,000 visitors, including 38,000 international...

With Windows 10 set to be launched later this summer, Microsoft will enjoy a lot of attention at this year's Computex, as visitors look to get a better glimpse into how the operating...

BlackBerry is once again being pinpointed as a target for acquisition after it managed to swing back to profitability in the fourth quarter of fiscal 2014 (December 2014-February...

Notebook shipments, which are being impacted by tablets, are expected to drop 2.7% on year to reach 167 million units in 2015, but 2-in-1 device shipments are expected to grow 62.5%...

Microsoft has launched three smartphones, the Lumia 640 LTE, Lumia 640 XL LTE Dual SIM and Lumia 430 Dual SIM, in the Taiwan market, targeting the entry-level to mid-range segment.

Microsoft, in line with increasing cloud computing services, has been setting up data centers and is expected to soon release new orders for related hardware for the second half of...

Microsoft Mobile is putting in decreased orders to supply chains for lower-priced smartphones as demand in emerging markets has been lower-than-expected.

Microsoft unveiled its third-generation own-brand tablet, the Surface 3 on March 31 with a size and industrial design similar to those of the previous-generation models, but instead...
Related photos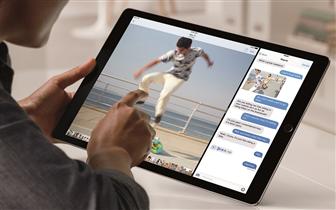 Apple iPad Pro tablet
Photo: Company, Monday 14 September 2015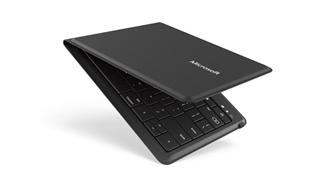 Microsoft Universal Foldable Keyboard
Photo: Company, Friday 4 September 2015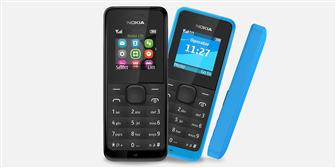 Microsoft Nokia 105 and Nokia 105 Dual SIM feature phone
Photo: Company, Tuesday 30 June 2015
Related news around the web