593 news items tagged Microsoft
On October 13 and 14, Microsoft hosted the Microsoft IoT Expo 2016 in Taiwan, inviting its IoT partners, industry leaders and academic scholars from different countries and regions...

Microsoft Taiwan has cooperated with the government of Changhua County, Taiwan to push a cloud-based education project, hoping to help Changhua to become a development center for...

The latest generation of innovation in Taiwan's IT industry has been focused on the Internet of Things (IoT) and it is safe to say that IoT is the most popular term in Taiwan's IT...

Microsoft has recently become more involved in choosing specific hardware component suppliers for its datacenter servers. Microsoft used to let its ODM partners choose the component...

Microsoft is expected to announce its next-generation Surface Pro series 2-in-1 and notebook products including the Surface Pro 5, Surface Book 2 and new Surface-brand desktops (likely...

Microsoft IoT Expo will take place on October 13 and 14, and Cathy Yeh, Principal PM Manager, Cloud + Enterprise Product Group, Internet of Things Development Center of Microsoft...

As technologies such as cloud computing and big data analysis are gradually improving, their costs have also decreased significantly. The next big thing for the industry, Internet...

Taiwan ICT industry players are increasingly investing resources to the Internet of Things (IoT) industry, developing smart solutions to optimize efficiency and solving problems....

With Google, Facebook, Microsoft and Amazon ready to pull in their new datacenter server orders for the second half, sources from the server-related upstream supply chain expect server...

Microsoft has unveiled a new feature phone, the Nokia 216, which sports a 2.4-inch QVGA display enabling Internet browsing, viewing pictures, playing videos and gaming.

Microsoft Taiwan has announced that ACTi, a provider of IP surveillance solutions, has become a new partner under its Cloud Solution Provider program. ACTi has launched a cloud computing-based...

Despite a small increase in bill-of-materials (BOM) cost, the new Xbox One S delivers for consumers in terms of improved performance and features, according to IHS Markit.

Microsoft, Google and Amazon have been aggressively pushing the cloud computing service market and are expected to establish more datacenters in the second half of 2016. Microsoft...

Lenovo reportedly has become a server supplier of Microsoft's datacenters and is the software giant's fifth supplier following Hewlett-Packard (HP), Dell, Quanta Computer and Wiwynn,...

Foxconn Electronics has announced that one of its subsidiaries, Chief Expertise, has purchased a 100% stake of Microsoft Mobile (Vietnam), a handset unit of Microsoft Mobile in Vietnam,...

With its success from Surface 2-in-1 devices, Microsoft reportedly is cooperating with upstream supply chain players to develop an all-in-one (AIO) PC under the Surface brand and...

Taiwan-based digital signage player AOpen has partnered with Microsoft and Google to provide solutions that cover both front-end hardware and back-end big data analysis, and expects...

The competition in the consumer-level cloud computing application market is growing fierce and several players have turned to strengthening their digital signage products for the...

The move by the Foxconn Group to take up control of two global technology brands, Sharp and Nokia, in less than two months has raised concerns that the EMS/OEM giant will eventually...

Microsoft has announced it has reached an agreement to sell its entry-level feature phone assets to FIH Mobile, a subsidiary of the Foxconn Group, and HMD Global, Oy for US$350 mil...

With Intel planning to have its next-generation processors support only Windows 10, industrial PC (IPC) players are concerned that the move will dramatically increase their costs...

Microsoft originally planned to launch its second-generation Surface Book in June, upgrading the device with an Ultra HD display, but sources from the upstream supply chain report...

Shipments of smartphones byTaiwan-based handset brands and ODMs totaled 13.95 million units in the first quarter of 2016, declining 22.2% on quarter and 20.5% on year, according to...

First-quarter seasonality combined with an overall disinterested customer base led to an annual decline of 14.7% in worldwide tablet shipments during the first quarter of 2016. Worldwide...

Microsoft has launched its Windows 10-based high-end Lumia 950 smartphone in Taiwan and will initially push the device into the enterprise sector.
Related photos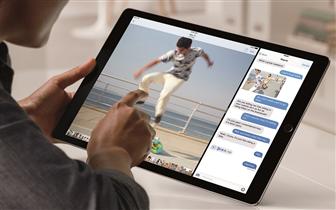 Apple iPad Pro tablet
Photo: Company, Monday 14 September 2015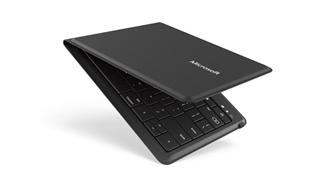 Microsoft Universal Foldable Keyboard
Photo: Company, Friday 4 September 2015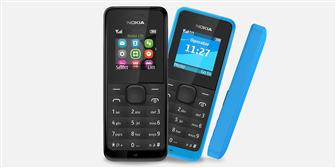 Microsoft Nokia 105 and Nokia 105 Dual SIM feature phone
Photo: Company, Tuesday 30 June 2015
Related news around the web