586 news items tagged Microsoft
Acer will begin to ship the developer edition of its first mixed reality (MR) headset, co-developed with Microsoft, in March, according to a Chinese-language Economic Daily News...

Microsoft has cooperated with its notebook partners including Acer, Asustek Computer and Micro-Star International (MSI) to promote their notebooks over the Lunar New Year holidays.

Current component orders for production of AR (augmented reality), VR (virtual reality) and MR (mixed reality) head-mounted display (HMD) devices from brand vendors are still insufficient,...

Microsoft has settled with notebook vendors on Windows 10 licensing rates for models to be launched in 2017, with costs for under 14.1-inch low-cost models lowered from 2016, according...

Acer exhibited a MR (mixed reality) head-mounted display device developed through cooperation with Microsoft at the CES 2017 in Las Vegas during January 5-8, according to Acer.

Microsoft is planning to launch its new Surface Pro 5 2-in-1 in the first quarter of 2017 which will feature an Ultra HD display and magnetic charging stylus, with Pegatron Technology...

Global shipments of Microsoft's top-end Surface Studio all-in-one PC during the fourth quarter were originally estimated at 15,000 units mainly because its prices of US$2,999, US$3,499...

Microsoft on December 22 unveiled BizTalk Server 2016, a platform for automating mission critical business processes and integrating private cloud with public clouds, for launch in...

Taiwan-based industrial PC (IPC) makers and chip designers demonstrated their latest Windows 10 smart solutions at Microsoft's WinHEC Taiwan event from December 14-15.

Quanta Computer vice chairman CC Leung has participated at Microsoft's WinHEC 2017 event in Taiwan, hosted from December 14-15 in Taipei, and said that the company will cooperate...

With Microsoft's recent announcement of adding support to Qualcomm's processor solutions in Windows 10, sources from the upstream supply chain have pointed out that many brand vendors...

Microsoft has recently started pushing its Microsoft Azure Skill Initiative project to provide training and certification services to technicians and is hoping the project will nurture...

Microsoft has recently announced a plan to partner with PC brand vendors including Asustek Computer, Acer, Lenovo, Hewlett-Packard (HP), Dell and 3Glasses to push an ecosystem for...

At the Windows Hardware Engineering Community event (WinHEC) in Shenzhen, China, Microsoft has announced new opportunities for global partners to innovate with Windows 10. Terry Myerson,...

The interactive white board (IWB) market in APAC region is expected to grow at a CAGR of approximately 20 percent during the forecast period. On the basis of end–users, the...

Taiwan-based ODM Pegatron, which has been working with Microsoft to produce Surface devices, is ready to begin trial production of Surface Phone, according to a Chinese-language Commercial...

Networking/communication device vendor D-Link has disclosed it has participated in development of Super Wi-Fi solutions promoted by Microsoft.

Microsoft has unveiled a series of new products, including Surface Studio, Surface Dial and a more powerful Surface Book and plans to launch the Windows 10 Creators Update in early...

On October 13 and 14, Microsoft hosted the Microsoft IoT Expo 2016 in Taiwan, inviting its IoT partners, industry leaders and academic scholars from different countries and regions...

Microsoft Taiwan has cooperated with the government of Changhua County, Taiwan to push a cloud-based education project, hoping to help Changhua to become a development center for...

The latest generation of innovation in Taiwan's IT industry has been focused on the Internet of Things (IoT) and it is safe to say that IoT is the most popular term in Taiwan's IT...

Microsoft has recently become more involved in choosing specific hardware component suppliers for its datacenter servers. Microsoft used to let its ODM partners choose the component...

Microsoft is expected to announce its next-generation Surface Pro series 2-in-1 and notebook products including the Surface Pro 5, Surface Book 2 and new Surface-brand desktops (likely...

Microsoft IoT Expo will take place on October 13 and 14, and Cathy Yeh, Principal PM Manager, Cloud + Enterprise Product Group, Internet of Things Development Center of Microsoft...

As technologies such as cloud computing and big data analysis are gradually improving, their costs have also decreased significantly. The next big thing for the industry, Internet...
Related photos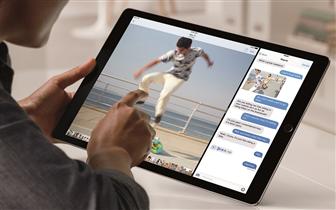 Apple iPad Pro tablet
Photo: Company, Monday 14 September 2015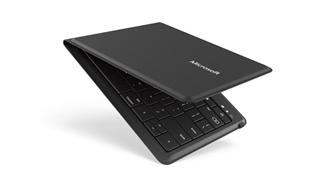 Microsoft Universal Foldable Keyboard
Photo: Company, Friday 4 September 2015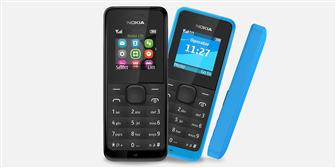 Microsoft Nokia 105 and Nokia 105 Dual SIM feature phone
Photo: Company, Tuesday 30 June 2015
Related news around the web