China- and Taiwan-based pure-play foundries are partnering with their fabless clients to fabricate next-generation memory types, such as 3D NAND, MRAM and ReRAM, while memory chipmakers...

Office automation machine and furniture distributor Aurora saw its 3D printing business in the Taiwan and China markets increase 23% on year in 2016 and will keep promoting the business...

MediaTek has teamed up with CMOS image sensor supplier Pixart Imaging to roll out 3D tracking and gesture controller solutions utilizing MediaTek's MT8665-series SoC chip and Pixart's...

Yangtze River Storage Technology has said it is committed to developing 3D NAND flash memory technology, but has not disclosed a schedule for volume production.

Foxconn Electronics has signed a cooperation agreement with Robo 3D, under which Foxconn will produce the Robo R2 3D printers for Robo 3D, according to a Chinese-language TechNews...

Etron Technology has been engaged in the development of new product lines since 2014, eyeing opportunities in emerging market segments such as AR, VR and UAVs, according to Nicky...

Taiwan-based manufacturer Kinpo has landed orders from Lenovo for 3D printers which will begin shipping at the end of December and mass shipping in early 2017, according to a Chinese-language...

Toshiba has announced the outline schedule for the construction of a state-of-the-art fabrication facility at Yokkaichi Operations in Mie, Japan, for expanded production of BiCS FLASH,...

The Royal Academy of Arts of the UK and HTC have jointly announced that they will present the first ever 3D printed artworks in virtual reality in a display Virtually Real at the...

Memory chipmaker SK Hynix has reported operating profits of KRW726 billion (US$640.5 million) for the third quarter of 2016, up 60% sequentially, while consolidated revenues increased...

Office automation machine and furniture distributor Aurora has announced the establishment of a joint venture with a hospital affiliated with China Medical University to provide customized...

Yangtze River Storage Technology (YRST) will start operating China's first 12-inch fab for the manufacture of NAND flash and DRAM memory at the end of 2016, and is expected to produce...

Mirle Automation has developed forming equipment for 3D curved glass chassis, and reportedly entered the supply chain for the 2017 iPhone series, according to a recent Chinese-language...

Micron Technology has introduced the company's first 3D NAND memory technology optimized for mobile devices and its first products based on the UFS 2.1 standard. Micron's initial...

Western Digital has successfully developed next-generation 3D NAND technology, BiCS3, with 64 layers of vertical storage capability, according to the company. Pilot production of...

Intel's 12-inch fab in Dalian has been put into operaton for the manufacture of non-volatile random-access memory (NVRAM) chips, according to a ChinaNews website report.

Toshiba and Western Digital have jointly announced the opening of a new fab in Yokkaichi, Mie Prefecture, Japan, which will support the conversion of the companies' 2D NAND capacity...

Micron Technology has introduced a new lineup of 3D NAND flash SSDs - the 1100 SATA and 2100 PCIe NVMe SSDs - designed to address the storage demands of today's most challenging client...

Ground-breaking for Wuhan Xinxin Semiconductor Manufacturing's (XMC) new memory fab in China is set to begin at the end of March, according to DRAMeXchange. The fab is expected to...

Toshiba announced on March 17 its board of directors has decided on a construction and equipment investment plan for a new fabrication facility for expanded production of BiCS Flash,...

Front-end fab equipment spending (including new, used and in-house) is projected to increase 3.7% to US$37.2 billion in 2016, and will rise another 13% in 2017 to US$42.1 billion,...

Observing the OTT/TV market in February, the US Federal Communications Commission (FCC) has proposed to make the set-top box (STB) market more open, allowing consumer electronics...

Toshiba is looking to expand production of its proprietary BiCS flash 3D memory by acquiring 150,000 square meters of land in Japan's Mie prefecture, according to the company.

According to IDC, global spending on 3D printing will grow at a 27% CAGR from nearly US$11 billion in 2015 to US$26.7 billion in 2019.

According to IDC, 3D printer shipments in the China market reached over 34,000 units in 2014, and are expected to have reached 77,000 units in 2015, exhibiting a growth rate over...
Related photos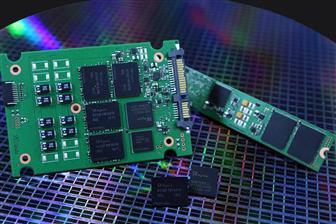 SK Hynix 4TB enterprise SSD
Photo: Company, Thursday 8 February 2018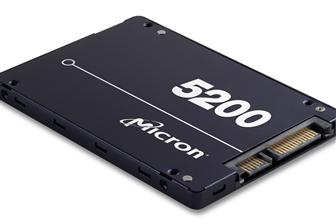 Micron 5200 SATA SSD
Photo: Company, Thursday 25 January 2018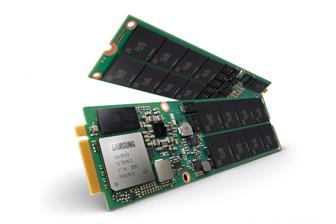 Samsung 1Tb V-NAND
Photo: Company, Friday 11 August 2017
Related news around the web