Toppan Printing welcomes the potential for China-based companies to become partners, according to the Japan-based photomask vendor. Toppan is looking to work closely with China-based...

Western Digital Corporation ("Western Digital") (NASDAQ: WDC), a global data storage technology and solutions leader, today announced the world's first client solid...

The era of memory-dominated packaging technology has arrived, and heterogeneous stacking with memory and logic devices has become a trend, according to DK Tsai, chairman and CEO for...

There are 15 companies forecast to have semiconductor capital expenditures of more than US$1 billion in 2017, up from 11 in 2016 and only eight in 2013, according to IC Insights.

Solid State System (3S) has announced it is teaming up with Marvell to develop DRAM-less SSD controller solutions.

Touch panel maker TPK Holdings has quoted US$18-22 for 3D Touch solution for use in a new iPhone equipped with OLED panel to be launched later in 2017 and Apple has accepted the quote,...

Sumco expects its additional new capacity to come online in 2019 at the earliest, according to the Japan-based silicon wafer vendor, adding that it will enhance and optimize its existing...

Sumco has reportedly cut its wafer shipments to Wuhan Xinxin Semiconductor Manufacturing (XMC), and given priority to Taiwan Semiconductor Manufacturing Company (TSMC), Intel and...

Yangtze River Storage Technology's (YMTC) 64-layer 3D NAND technology will be ready for mass production in 2019, according to Charles Kau, company acting chairman and executive VP...

Worldwide semiconductor wafer-level manufacturing equipment (WFE) revenues totaled US$37.4 billion in 2016, an 11.3% increase from 2015, according to final results by Gartner. The...

The Laser and Additive Manufacturing Technology Center under the government-sponsored Industrial Technology Research Institute (ITRI) has unveiled an in-house-developed PBF(powder...

Macronix International has been engaged in the development of 3D NAND technology, and expects to enter volume production of chips built using the technology for SSDs in 2018, according...

Micron Technology has been actively allocating its global resources to enhance its DRAM and NAND flash product lines, according to Wayne Allan, VP of global manufacturing at the US-based...

Packaging and testing company Powertech Technology (PTI) expects to post mid single-digit sequential growth in revenues for the second quarter of 2017, said company president JY Hung...

SK Hynix has reported operating profits of KRW2.47 trillion (US$2.2 billion) on consolidated revenues of KRW6.29 trillion for the first quarter of 2017, with both results hitting...

Silicon wafer suppliers have advised their semiconductor customers to sign long-term contracts amid tight supply, according to industry sources.

Samsung Electronics has announced that its second-generation 10nm FinFET process technology, 10LPP (Low Power Plus), has been qualified and is ready for production. With further enhancement...

Robust demand for NAND flash memory will boost revenues at packaging and testing company Powertech Technology (PTI) in the second half of 2017, according to industry sources.

The global output of 3D NAND flash memory chips is set to expand substantially in the second half of 2017, and will exceed that of 2D NAND chips in the fourth quarter of the year,...

SK Hynix has introduced 72-layer 256Gb 3D NAND flash memory chips based on its triple-level cell (TLC) arrays and own technologies.

Taiwan-based Himax Technologies will be among the component suppliers of Apple for its OLED iPhone that will feature a built-in 3D-sensing module to enable augmented reality (AR)...

Yangtze River Storage Technology's (YMTC) development of 3D NAND flash technology is well on track, and equipment for the production of 3D NAND chips will be installed at its fab...

Taiwan-based SolidWizard Technology, a distributor of Solidworks' 3D CAD design software in the local market, has signed a contract to also distribute Markforged's 3D printing products...

Touch panel makers General Interface Solution (GIS) and TPK Holding have set aside capex budgets of NT$5.03 billion (US$163 million) and NT$4.7 billion respectively to set up capacity...

Pure-play foundry Taiwan Semiconductor Manufacturing Company (TSMC) is looking to expand into the 3D NAND sector through investing in Toshiba's memory business, according to industry...
Related photos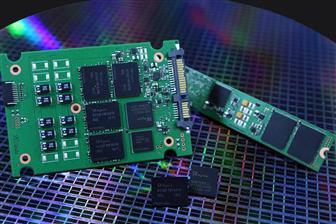 SK Hynix 4TB enterprise SSD
Photo: Company, Thursday 8 February 2018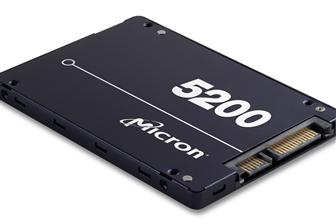 Micron 5200 SATA SSD
Photo: Company, Thursday 25 January 2018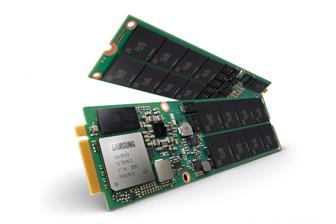 Samsung 1Tb V-NAND
Photo: Company, Friday 11 August 2017
Related news around the web