Cooling fan maker Yen Sun reports increased September revenues
Aaron Lee, Taipei; Joseph Tsai, DIGITIMES [Thursday 12 October 2017]
Taiwan-based cooling fan and module maker Yen Sun Technology has announced consolidated revenues of NT$193 million (US$6.34 million) for September, up 7.05% on year. Combined consolidated revenues for the first three quarters of 2017 were NT$1.93 billion, up 9.25% on year.
Although the second half of the year is the traditional slow season for its home appliance and electronics business, the company's revenues is expected to remain stable during the period thanks to orders for car-use cooling fans.
Yen Sun is currently supplying car-use cooling fans for first-tier car vendors in Europe and has recently started shipping products for China's high-end cars.
For the fourth quarter of 2017, Yen Sun is working on improving its heat dissipating modules and expanding its high-end BLDC motor, fan and air filter production lines to enhance quality and functionality.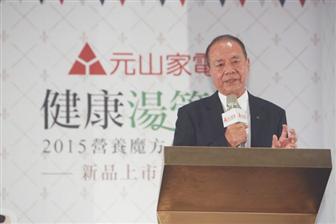 Yen Sun expects a stable 2H17.
Photo: Digitimes file photo