Chi Lin Technology successfully develops 20-inch high-end medical monitor
Rebecca Kao, Taipei; Greg Wu, DIGITIMES
Benefiting from LCD panel support from Chi Mei Optoelectronics (CMO), Chi Lin Technology, an affiliate of the Chi Mei Group, has successfully developed an high-end 5-megapixel resolution medical monitor and expects shipments of the product to reach over a thousand units each month in 2008.
The newly developed 20-inch monitor, which has a resolution of 2048×2560, targets mostly the medical center niche market and has a projected price ranging from NT$700,000-800,000 (US$21,500-24,600).
CMO currently has an 80% global market share for 5-megapixel display panels. With panel support from Chi Mei, Chi Lin has started shipping to major factories in Europe, the US, Japan, Korea and Taiwan. Shipments to Asian countries currently number in the hundreds of units each month and the company expects to have a total worldwide monthly shipment of over 1,000 units in 2008.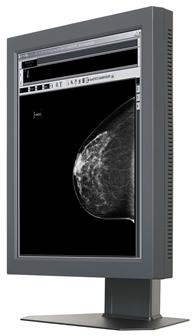 Chi Lin successfully develops 20-inch 5-megapixel medical monitor
Photo: Company