Samsung Galaxy Fold smartphone
Photo: Company
Thursday 21 March 2019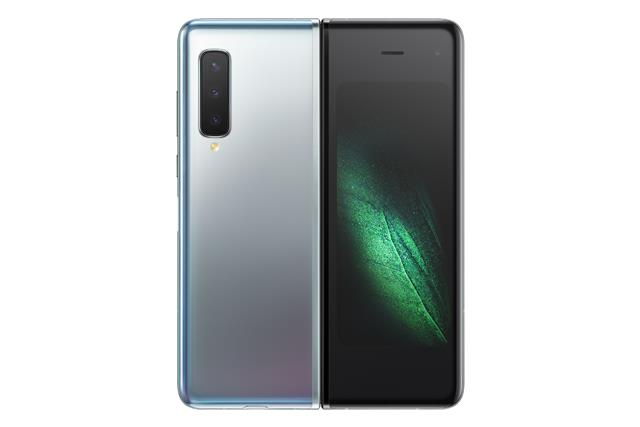 The Galaxy Fold features a 7.3-inch Infinity Flex Display, which folds into a compact device with a cover display. The Galaxy Fold delivers a new kind of mobile experience allowing users to do things they could not do with an ordinary smartphone, according to the vendor.
The Galaxy Fold brings together material, engineering and display innovations, developed over eight years following the debut of Samsung's first flexible display prototype in 2011.
Samsung invented a new polymer layer and created a display around 50% thinner than the typical smartphone display. The new material makes Galaxy Fold flexible and tough. Samsung said it also engineered a sophisticated hinge with multiple interlocking gears that are housed in a hidden enclosure for a seamless look.