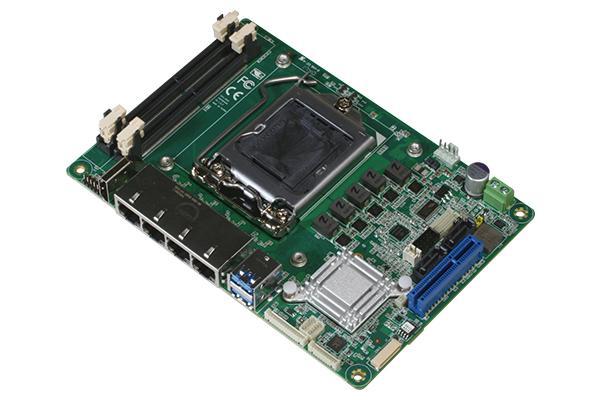 Aaeon, a developer of embedded computers, has launched the EPIC-KBS9, a 4-inch SBC built to accommodate 65W Intel Core i socket-type processors. The board is ideal for data encryption, video streaming, and advanced machine vision applications, the vendor said.
The EPIC-KBS9 comes with two SODIMM sockets, enabling a 32G dual-channel memory platform, and thanks to its PCIe [x4] slot, the board also supports NVMe SSDs for faster boot times and response rates.
As a solution for LAN applications, the EPIC-KBS9 is fitted with four GbE LAN ports. It also features two USB3.0 ports, two USB2.0 internal connectors, an HDMI port, and two COM connectors. The motherboard can be expanded through its PCIe [x4] slot and an additional full mSATA/Mini-PCIe slot.