Huawei SD-WAN uCPE AR650
Photo: Company
Thursday 22 February 2018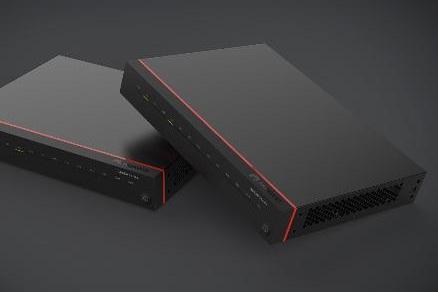 The AR650 is one of the products from the series of uCPEs (universal CPEs) used in Huawei's SD-WAN solution and applies to small- and medium-sized enterprises (SMEs). The AR650's simple geometric shape makes it usable in various deployment scenarios such as the desktop, wall, or rack, according to the vendor.
The AR650, based on the ARM or x86 architecture, provides the SD-WAN ecosystem with an open platform that supports on-demand acquisition of more than 10 mainstream value-added services (such as virtual firewalls and virtual network optimization and acceleration) within minutes and facilitates cost-effective SD-WAN interconnection between SMEs, Huawei said.
The AR650 has won an iF Design Award and Japan's Good Design Award.