Sugar S11
Photo: Michael Lee, DIGITIMES
Thursday 25 January 2018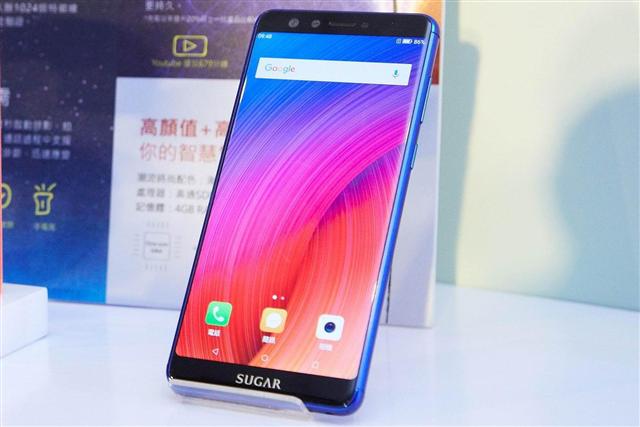 French smartphone vendor Sugar has launched the S11, which features a 6-inch all-screen Full HD+ display and dual-lens rear and front camera. It will be available in Taiwan starting February 1 at NT$8,990 (US$307) unlocked.
The S11 is powered by a Qualcomm Snapdragon 450 CPU. It comes with 4GB RAM and 64GB ROM, and supports 4G and 3G technologies with two SIM cards.
The rear camera is composed of one 16-megapixel lens and 8-megapixel lens, while the front-end camera comes with a 20-megapixel and 8-megapixel setting. Both 8-megapixel lenses support 120-degree wide-angle shooting.
Sugar also plans to launch its Y-series models in Taiwan in the second quarter of 2018 at the earliest, targeting the entry-level segment.