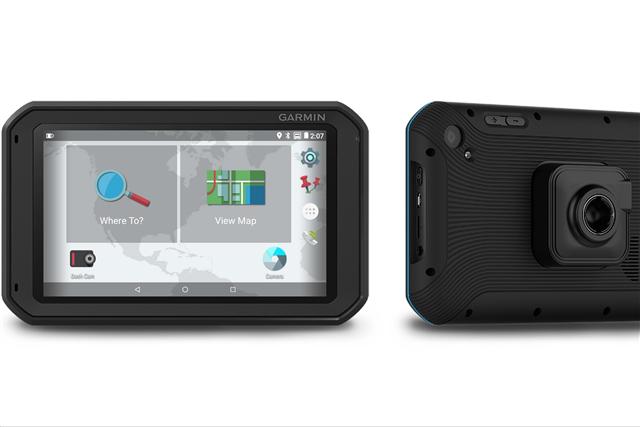 Garmin International has announced the Garmin fleet 700 tablet series for fleet management solutions and telematics. The new series combines the power of Garmin navigation with the vast flexibility of a scalable tablet, and allows mobile workforces to customize every tablet in the series with their own Android-based business application.
The new fleet series features three models: the fleet 770 establishes an open and scalable platform; the fleet 780 and fleet 790 enhance the feature set with a built-in dual-purpose dash camera.
The telematics solutions partners can benefit from fleet management-ready tablets that are purpose-built specifically for the commercial truck environment, according to the vendor.
The fleet 790 comes equipped with Open-SIM embedded cellular connectivity (4G/3G) to empower customers with an "always-on" Internet connection when Wi-Fi connectivity is not available. With 4G/3G support, users can extend their bandwidth to send videos, access cloud-based applications, and eliminate the need for a personal laptop, consumer tablet, or smartphone to complete the job. All fleet series devices feature built-in Wi-Fi for access to over-the-air map updates, and connectivity to third-party accessories, including back-up cameras, side-view cameras and more.