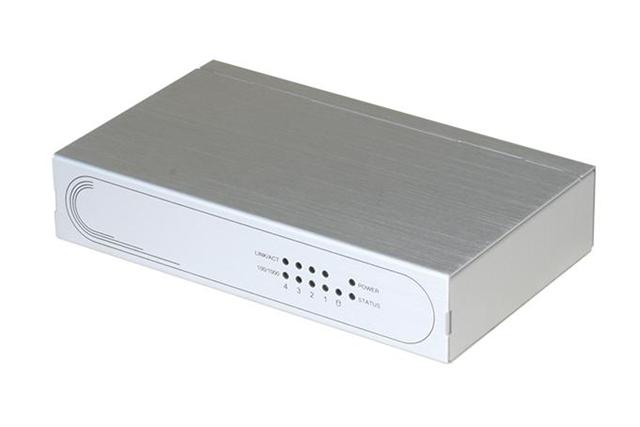 Aaeon's FWS-2272, an ultra-compact fanless network appliance, is powered by Intel N3350 SoC, formerly Apollo Lake. Designed to consolidate networks in secure and virtualized environments, the FWS-2272 is easy to configure and implement into existing hardware and network infrastructures, providing dual support for both wireless and wired connections, according to the vendor. Its compact design is consolidated by a tough casing and an aluminum heatsink to enhance thermal management.
The system supports Intel AES-NI, Intel virtualization technology and TPM. It comes with four built-in LAN ports and wireless WiFi/3G/LTE support for network connections, along with on-board memory, eMMC storage and two USB 3.0 ports. A console port is also offered for network device management.
Supported network functions include firewall, VPN, load balancing, software defined WAN (SD-WAN), unified threat management (UTM), wireless network access controller (NAC) and virtual customer premise equipment (vCPE).