Lextar IR LED biometric sensor modules
Photo: Company
Monday 2 October 2017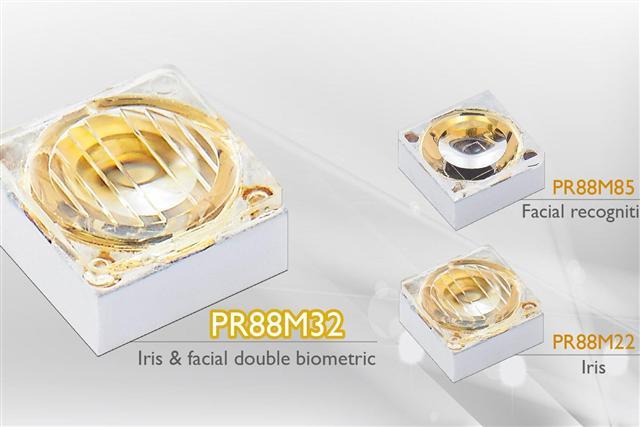 Lextar Electronics has released the PR88 IR LED packaging module for iris and facial biometric functions, making it one of a few IR LED modules in the industry with double biometric functions. It also has released two IR LED modules with different beam angles that can be applied on security systems, access control systems, mobile phones, notebook PCs and others.
Lextar's newly released iris and facial double biometric IR LED is capable of achieving double identification recognition functions with just one module, according to the company. It is in a 1.4mm ultra-slim design. The other two IR packages come with different beam angles: one with a smaller beam angle that can be used for iris recognition, and the other with a larger beam angle that can be used for facial recognition.
Lextar said its product series have all passed the IEC 62471 highest level of human eye security exemption tests, while its algorithm and software have been verified by various well-known brands.