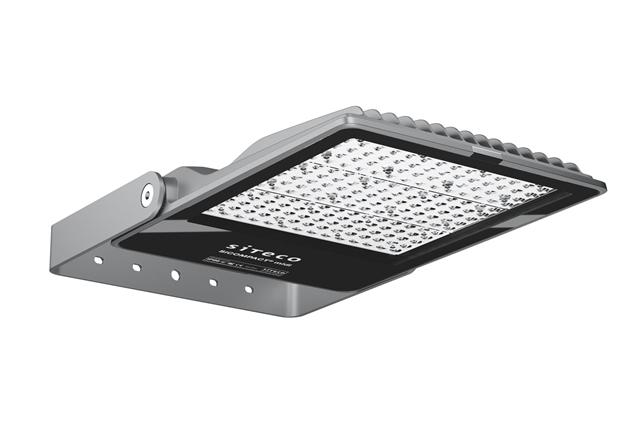 Osram's SiCompact LED floodlights, with an IP66 protection rating, are meant to be a choice for standard lighting tasks outdoors while providing economical, low-maintenance and energy-efficient lighting solutions, according to the vendor.
Available in three construction sizes with rated luminous flux from 4,000lm to 23,800lm, the SiCompact family is for a variety of lighting for buildings, facades, advertising walls, parking lots and worksites.
The range of floodlights ensures operation with up to 120 lm/W and scores with a service life of 60,000 hours (L70/B50), according to Osram. They come with a screwless housing of diecast aluminium, UV-resistant polyester coating, safety glass cover and special sealing system (sealed for life / IP66).