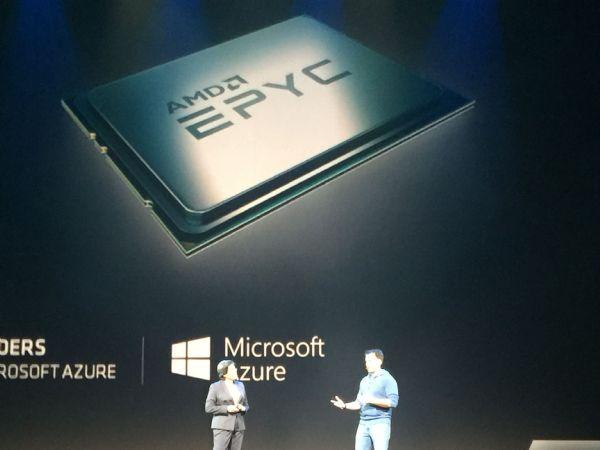 AMD has launched its EPYC 7000 series high-performance datacenter processors. AMD was joined by multiple customers and partners at the global launch event on June 20.
The EPYC processors feature scalable system on chip (SoC) design ranging from 8-core to 32-core, supporting two high-performance threads per core. They also feature memory bandwidth configuration with eight channels of memory on every EPYC device. In a two-socket server, there is support for up to 32 DIMMS of DDR4 on 16 memory channels, delivering up to 4TB of total memory capacity.
Worldwide major server manufacturers also introduced products based on AMD EPYC 7000-series processors at the event, including HPE, Dell, Asustek, Gigabyte, Inventec, Lenovo, Sugon, Supermicro, Tyan, and Wistron. Primary hypervisor and server operating system providers Microsoft, Red Hat, and VMware showcased optimized support for EPYC, while key server hardware ecosystem partners Mellanox, Samsung Electronics, and Xilinx were also featured in EPYC-optimized platforms.