Apple iMac all-in-one PC with new Retina display
Photo: Company
Monday 19 October 2015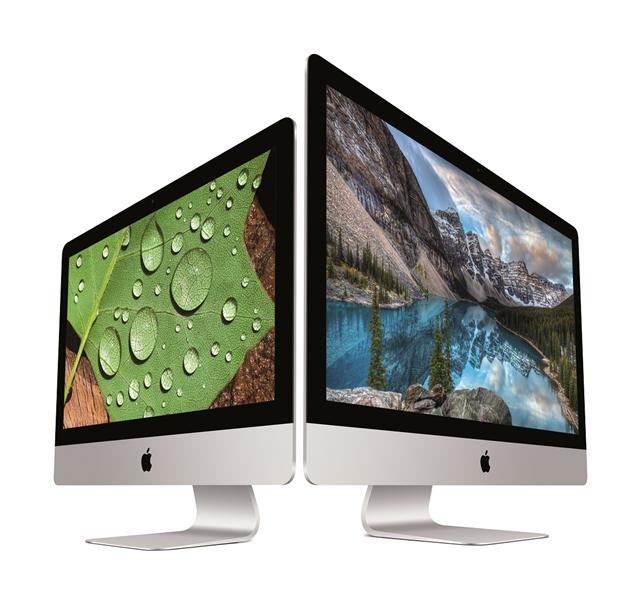 Apple has updated the entire iMac family, bringing a new Retina Ultra HD display to the 21.5-inch iMac for the first time and the Retina 5K display to every 27-inch iMac. The updated iMacs also feature more powerful processors and graphics, two Thunderbolt 2 ports and new storage options.
Apple also introduced a new lineup of wireless accessories including the Magic Keyboard, Magic Mouse 2 and Magic Trackpad 2. The Magic devices feature rechargeable batteries that eliminate the need for disposable batteries. The new Magic Trackpad also brings Apple's Force Touch interface to the desktop.
The 21.5-inch iMac is available with the all-new Retina Ultra HD display featuring a 4,096 by 2,304 resolution and 9.4 million pixels, 4.5 times more than the standard 21.5-inch iMac display. Every 27-inch iMac features a Retina 5K display, currently the highest resolution all-in-one display with a 14.7 million pixels, 7 times more pixels than an HD display.