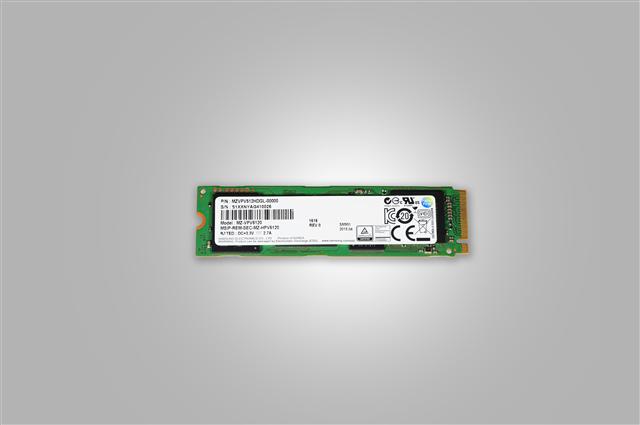 Samsung Electronics has started mass production of NVMe PCIe solid state drive (SSD) which has an M.2 form factor for use in PCs and workstations. Samsung has also begun shipping NVMe SSDs to OEMs for the PC market.
Samsung has been offering an AHCI-based PCIe 3.0 version of its SM951 SSD since early January. Now, it has added an NVMe version to the SSD portfolio.
The new NVMe-based SM951 SSD achieves sequential data read and write performance up to 2,260 megabytes per second (MB/s) and 1,600MB/s, respectively.
The drive attains its high-speeds by using four 8Gbps lanes (PCIe Gen 3.0 x4) of simultaneous data flow. This allows for a data transfer rate of 32Gbps and a maximum throughput of 4GB/s.
When it comes to random read operations, the SM951-NVMe can process 300,000 IOPS (input output per second).
Meeting all M.2 form factor requirements, the drive's thickness does not exceed 4mm (3.73mm maximum, when equipping chips on both sides of the board). Capacities are 512 gigabyte (GB), 256GB and 128GB.