Acer Liquid Z520 smartphone
Photo: Company
Wednesday 4 March 2015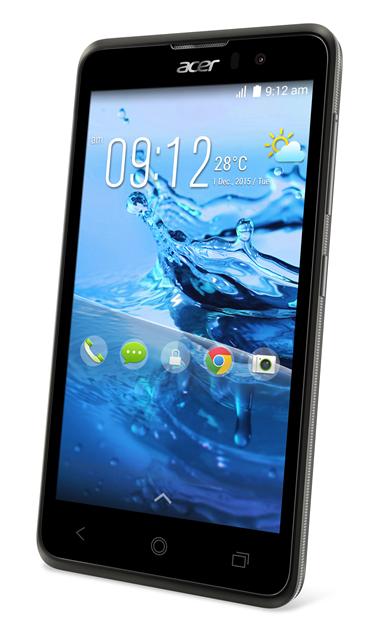 Acer is showcasing its latest smartphone, the Liquid Z520 at Mobile World Congress (MWC) 2015 from March 2-5 in Barcelona, Spain.
The Liquid Z520 offers improved voice control, allowing users to voice control its 2-megapixel front-end and 8-megapixel back-end cameras, the vendor said.
The device features a 5-inch display, a quad-core 1.3GHz processor, and support for external micro SD card and DTS Studio sound for better audio output.