SanDisk iXpand Flash Drive
Photo: Company
Wednesday 19 November 2014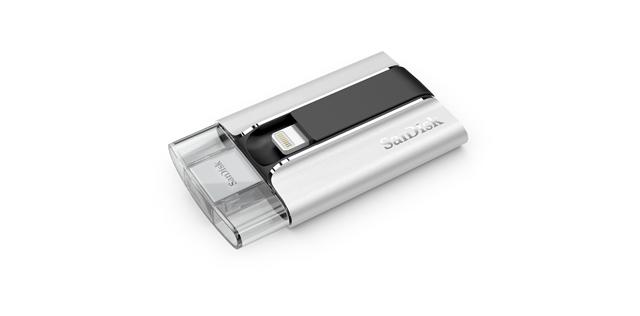 SanDisk has announced the SanDisk iXpand Flash Drive, the company's first USB Flash Drive designed specifically for the iPhone and iPad.
The iXpand Flash Drive is a powerful, yet simple-to-use solution that quickly transfers photos and videos from an iPhone or iPad to a Mac or PC, all without cables, Internet connections, or bandwidth limitations. In addition, it maintains the original photo or video resolution quality.
The full-featured iXpand sync app launches when the iXpand Flash Drive is plugged into an iPhone or iPad and can be configured to automatically sync photos and videos from the camera roll to the drive. In addition, users can store their favorite movies on the iXpand Flash Drive and play them directly from the drive on their iPhone or iPad.