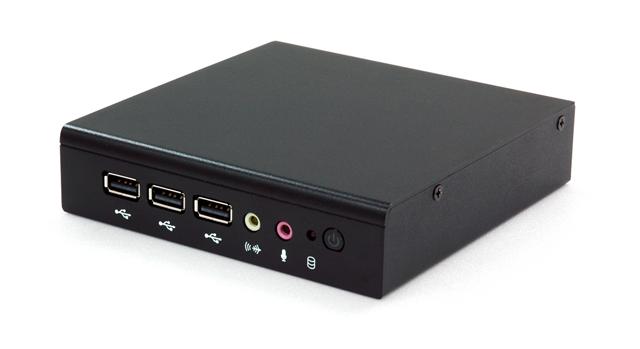 VIA Technologies has launched the VIA ARTiGO A900 Android system.
With its 3D graphics and HD video performance, I/O connectivity options, and software development tools, the VIA ARTiGO A900 provides all key components for building Android-based interactive kiosks, home automation devices, signage, and other HMI solutions in a single compact and durable system, the vendor said.
Featuring an optional Mini HDMI-in port as well as a Mini HDMI-out port, the VIA ARTiGO A900 can be configured to blend locally-captured real-time video streams with cloud-delivered content to create interactive displays for retail, banking, museums, and other environments. Peripheral devices such as sensors, cameras, ticket printers, and barcode and fingerprint scanners can be integrated through the system's Serial, Digital I/O, or USB 2.0 ports, to expand the overall functionality of the installation.