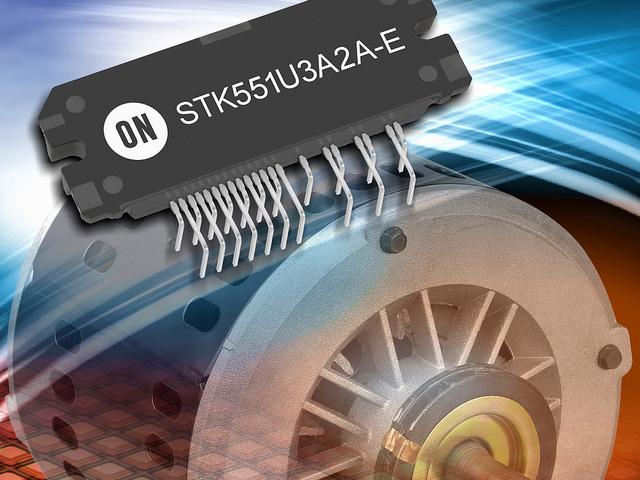 On Semiconductor has introduced seven highly integrated three-phase intelligent power modules (IPM) for motor controls in white goods and industrial applications.
The highly integrated hybrid device portfolio contains all of the power stage functions, including pre-driver and output stage power devices with boot strap diodes, under-voltage protection, and over-current protection, according to the vendor.
The IPMs are composed of power devices and gate drivers with 600 volts (V) maximum voltage, and the maximum operating voltage for the inverter units is 450 V.
STK544UC62K-E, STK551U362A-E, STK554U362A-E, and STK554U362C-E deliver maximum output current of 10 amperes (A); STK551U392A-E and STK554U392A-E deliver maximum output current of 15 A; and STK551U3A2A-E delivers maximum output current of 20 A.
These IPMs can operate at a switching frequency up to 20 kilohertz (kHz). Insulated Metal Substrate Technology (IMST) from On Semiconductor enables the IPMs to deliver high power efficiency with low noise. The high integration levels of the devices themselves, combined with the smaller external components, enable the power system control boards to be physically smaller, with fewer components, fewer high voltage circuit board traces, and less complicated assembly, the vendor said.