Intel Atom C2000 processor
Photo: Company
Monday 9 September 2013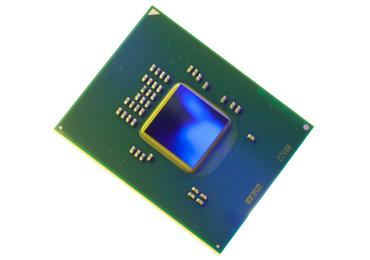 Intel has unveiled its second-generation 64-bit Intel Atom C2000 product family of system-on-chip (SoC) designs for microservers and cold storage platforms (Avoton) and for entry networking platforms (Rangeley).
These new SoCs are the company's first products based on the Silvermont micro-architecture, the new design in its 22nm Tri-Gate SoC process delivering increases in performance and energy efficiency.
Manufactured using Intel's 22nm process technology, the Intel Atom C2000 product family features up to eight cores, a range of 6-20W TDP, integrated Ethernet and support for up to 64GB of memory, eight times the previous generation.