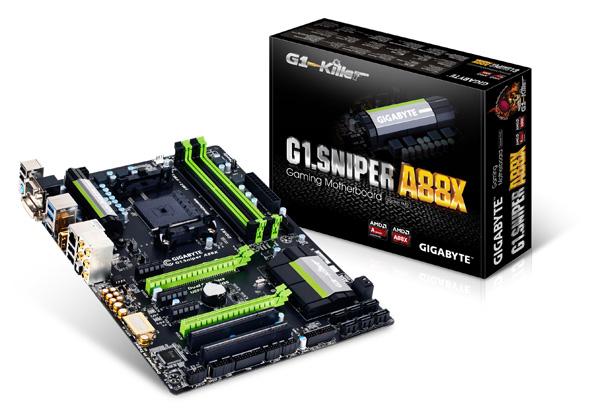 Gigabyte Technology has announced its new FM2+ motherboards including the addition to its G1-Killer range of gaming motherboards, the G1.Sniper A88X, which comes with two audio features: Gigabyte USB DAC-UP, a feature optimized for users employing a digital-to-analog converter; and Gain Boost which provides high gain output for advanced headphones and speakers.
The AMP-UP Audio combines a range of features and technologies that are designed to give audio enthusiasts and PC gamers more control over their motherboard audio.
Featuring a gold plated USB 2.0 port, the USB DAC-UP provides noise-free power delivery to users' digital-to-analog converter, the vendor said. DACs can be sensitive to fluctuations in power from the other USB ports and the USB DAC-UP can take advantage of an isolated power source to help minimize potential fluctuations and ensures the audio experience.
The USB DAC-UP also allows the port to be configured in BIOS for enthusiast system configurations which do not require USB power to the DAC. This makes it suitable for high-end audio enthusiasts building fidelity audio systems.
To further optimize the audio experience provided by the onboard OP-AMP, Gigabyte motherboards also debut Gain Boost. Gain Boost provides onboard switches to select between 2.5x and 6x amplification modes depending on output device. Most OP-Amps are capable of providing a high-gain audio output that is ideal for high-end headphones and speakers that have higher impedance headroom. Gain Boost allows users to switch between 6x and x2.5 amplification modes depending on the speakers or headphones being used.