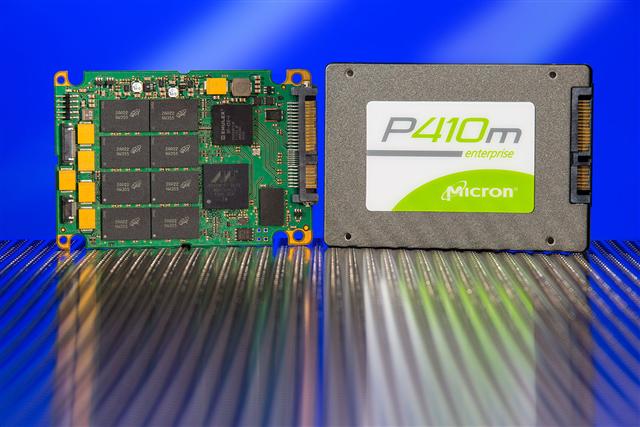 Micron Technology has announced a new SAS solid state drive (SSD) targeted at data center appliances and enterprise platforms. Micron's P410m SSD is a 2.5-inch SAS eMLC drive and offers high endurance, high reliability SAS to provide performance necessary for tier-1 storage.
The new drive is also loaded with Micron's XPERT architecture, offering 10 drive fills per day for five years to deliver increased data performance and reliability.
The new P410m drive uses Micron's 25nm MLC NAND flash technology. Like all of Micron's enterprise-proven SSDs, all manufacturing, testing, and qualification for the P410m is completed solely at Micron facilities, the company added.
The new Micron P410m drive comes in 100, 200 and 400 gigabyte (GB) capacities in a 2.5-inch form factor. The drive is currently in production and is sold direct to OEMs and through Micron's extensive sales and distribution channels.