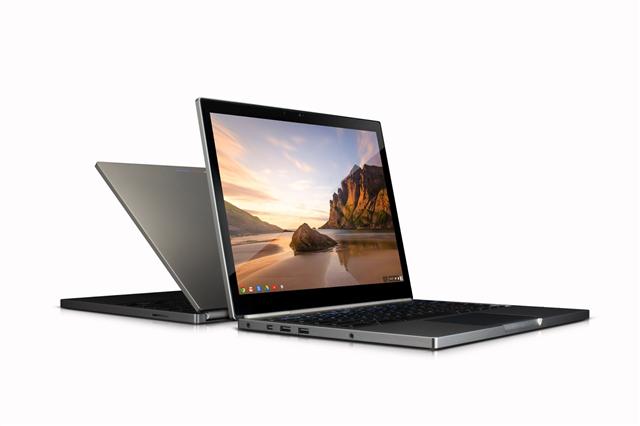 Google has announced its latest notebook product - the Chromebook Pixel, featuring a 12.85-inch display with a density of 239 pixels per inch and touchscreen function, and an anodized aluminum alloy chassis.
The Chromebook Pixel is powered by an Intel Core i5 processor, with a solid state drive (SSD), as well as Wi-Fi and LTE capabilities.
The Chromebook Pixel also natively supports Google Drive cloud storage, helping users to save their made contents onto Google's storage space from anywhere.
The Chromebook Pixel is already available for purchase on Google Play in the US and the UK. The Wi-Fi version with prices at US$1,299 and GBP1,049 (US$1,664) will start shipping next week and the LTE version (US$1,449) will ship in the US in April.