Acer Liquid E1 smartphone
Photo: Company
Thursday 21 February 2013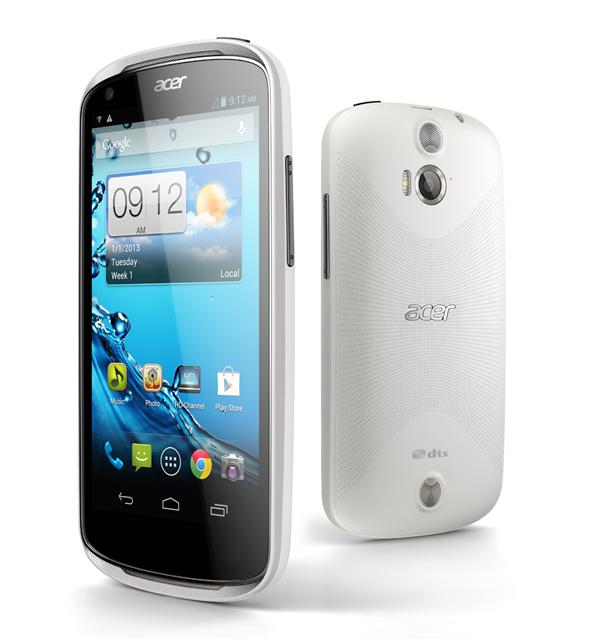 Acer will showcase its new smartphone at Mobile World Congress 2013 - the Liquid E1, featuring a 4.5-inch qHD display, a dual-core processor, support for optional dual SIM cards and the latest Android 4.1 Jelly Bean operating system.
The smartphone's Float Caller notification function also ensures that users will not be interrupted by incoming calls, which usually take over the whole screen while using apps or watching videos. The Float Caller will pop up a mini window and notify users to take calls or reply with quick messages.
The Liquid E1 also features a dual-speaker system and DTS Sound for audio and a zero shutter delay camera to capture images and snaps fast-action sequences with 4-, 8- and 16-burst shooting.