Aixtron CRIUS II-XL MOCVD reactor 19x4 inch
Photo: Company
Friday 11 November 2011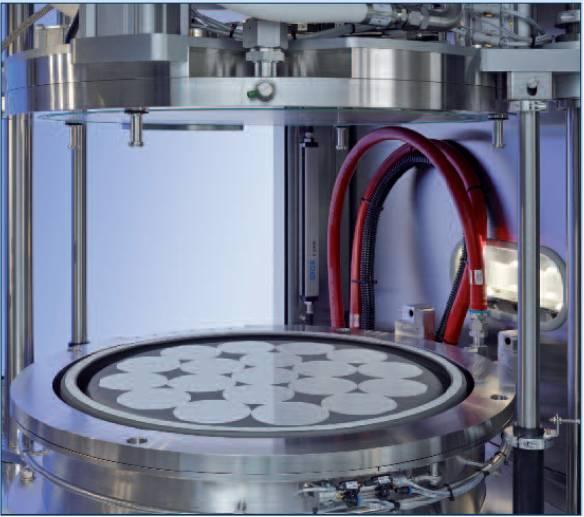 Aixtron has announced the CRIUS II-XL MOCVD with a reactor capacity as high as 19x4 inch, providing high throughput and productivity.
CRIUS II-XL builds on the hardware setup of CRIUS II-L. The only part that needs to be exchanged is the susceptor plate, which means that the larger capacity comes with no extra cost, said the vendor.
CRIUS II-XL is the latest addition to Aixtron's CCS product line. Standard features of this MOCVD system include an in-situ reactor height adjustment, allowing to choose optimum reactor geometries for any process regime, and the unique ARGUS in-situ monitoring device.