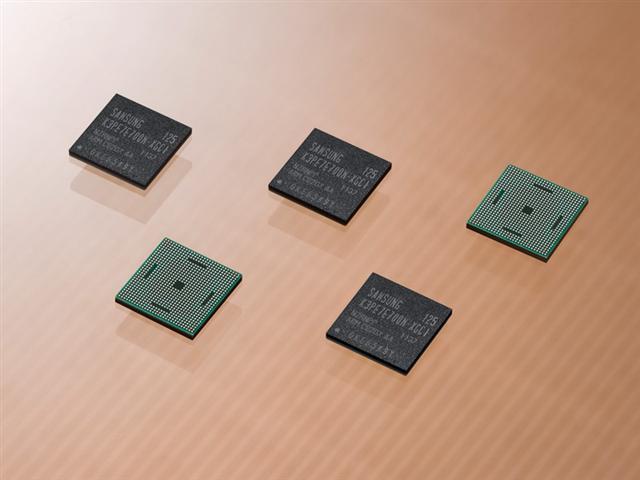 Samsung Electronics has introduced the latest addition to its Exynos product family - the Exynos 4212 - a dual core ARM Cortex-A9 application processor, designed on Samsung's advanced 32nm High-K Metal Gate (HK/MG) low-power process.
Samsung said it designed the Exynos 4212 on its 32nm low-power HKMG logic process technology. Samsung's 32nm HKMG process node is tuned to offer a platform with double the logic density and a 30% lower power-level over the previous process generation.
In addition to the 25% increase in processing power, the new processor features an enhanced GPU that is capable of delivering 50% higher 3D graphics performance over the previous processor generation from Samsung, it added.
The Exynos 4212 incorporates a portfolio of advanced codec accelerators that support digital still images, video recording and play-back at 1080p full-HD resolution, an image signal processor and an on-chip HDMI 1.4 interface.
Samsung's new Exynos 4212 application processor will be sampling to select customers in the fourth quarter of 2011.