Samsung microSD card for 4G smartphones
Photo: Company
Thursday 14 July 2011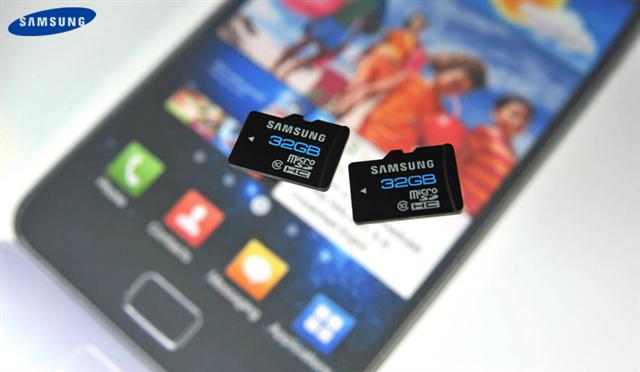 Samsung Electronics has announced production of its micro Secure Digital (microSD) cards that support 4G smartphones. The new 20nm-class microSD cards have a Class 10 speed rating.
The new 32GB microSD cards can write at 12 megabytes per second (MB/s) and read at 24MB/s, providing users with more than double the maximum write speeds of a Class 4 rated 32GB microSD card. The new 32GB memory card incorporates 32Gb 3-bit NAND flash memory chips and a proprietary 3-bit NAND controller.
The new card follows the introduction of Samsung's 30nm-class, 3-bit-per-cell (3-bit) NAND-based 32GB microSD cards in February 2010. By applying the finer 20nm-class process technology, the productivity of the chips is raised over 30%, the company said.