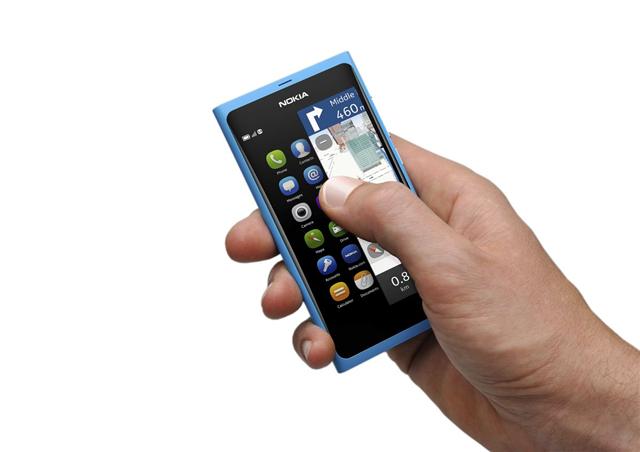 Nokia has announced the Nokia N9, an all-screen smartphone. The Nokia N9 has a 3.9-inch AMOLED screen, made from scratch-resistant curved glass.
The 8-megapixel Carl Zeiss autofocus sensor, wide-angle lens, HD-quality video capture and large lens aperture enable great camera performance even in lowlighting conditions, teh vendor said. It also features free turn-by-turn drive and walk navigation with voice guidance in Maps. In addition, users can watch videos in 16:9 widescreen format, and get a surround sound experience with any set of headphones.
Fitted with the latest in wireless technology, Near Field Communication (NFC), the Nokia N9 allows users to share images and videos between devices by touching them together.
The Nokia N9 will be available in three colors with storage options of 16GB and 64GB. The Nokia N9 is scheduled to be in stores later this year.