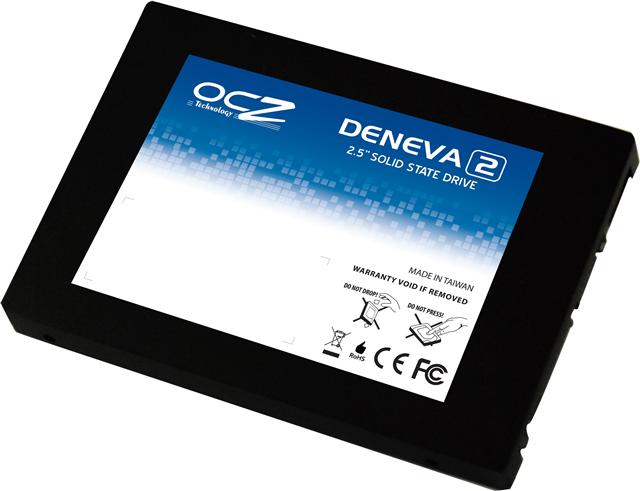 OCZ Technology has launched the Deneva 2 SSD line for enterprise clients. Taking full advantage of the cutting-edge SATA 6Gb/s interface, Deneva 2 SSDs are designed for a wide range of enterprise applications including servers, cloud computing and data centers, the vendor said.
Based on SandForce SF-2000 SSD processors, the Deneva 2 series delivers up to 80,000 4KB random write IOPS and 550MB/s of potential bandwidth. In addition, the series includes enterprise-grade multi-level cell (eMLC) NAND flash technology, which offers improved endurance for write-intensive applications. Deneva 2 SSDs can also be customized, come in a wide variety of interface options including PCIe, and are available in 2.5-, 3.5- and 1.8-inch form factors for use in very high density computing environments, including blade servers.
"Data centers are one application where the speed benefits of a fast SSD visibly fall straight to a company's bottom line," said SSD analyst Jim Handy of Objective Analysis. "This has driven the enterprise to be the fastest-growing market for SSDs - Objective Analysis forecasts for enterprise SSD unit shipments to grow at an average annual rate of 83%, nearly doubling every year."